iRelaunch Team Spotlight: April Keating
Hi! My name is April Keating!
Hi! My name is April Keating and my role at iRelaunch is to keep our community informed and engaged through email communications, as well as to get the word out to the military community about return to work opportunities. I'm also a military spouse, a mom of two very active boys, and an entrepreneur.
Less than a year after marrying my Soldier husband in 2006 and immediately moving halfway across the country, I came to realize what many who are married to a military member already knew: it is very difficult to live the transient military lifestyle and keep a career. Year after year, the Blue Star Families Military Lifestyle Survey shows a high number of military spouses who are not employed but are actively seeking work. The reasons that military spouses cite for not working are family commitment, the demands of their service member's job and lack of and/or high cost of childcare.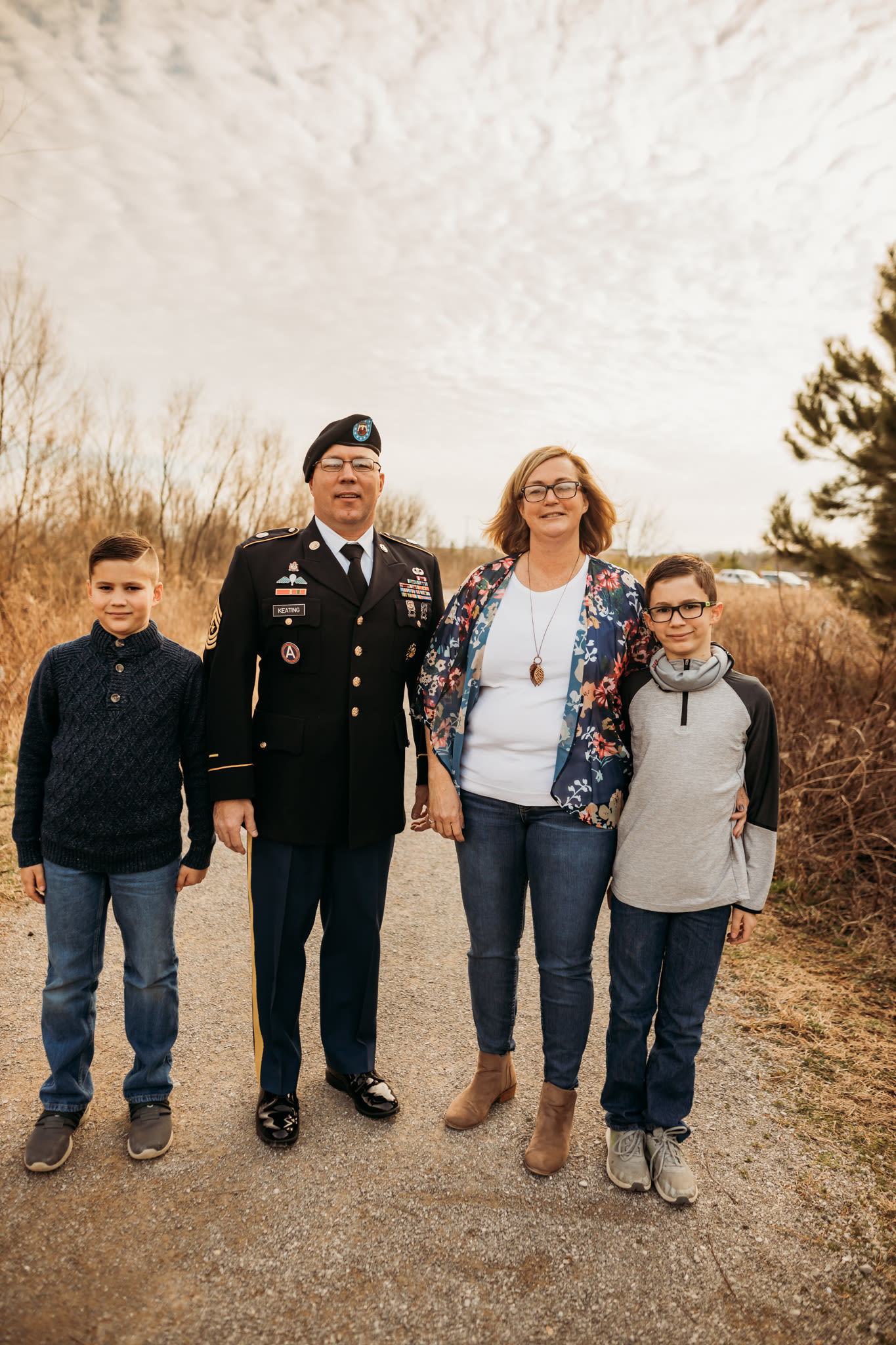 Because of the demands of the military lifestyle, I decided to stop job hunting and start working virtually as a consultant. It afforded me the flexibility and portability I needed as the spouse of an active duty military member who is parenting young children and relocating, on average, every 28 months.
When I embarked on my entrepreneurial journey in 2010, I leaned on my administrative background and started out as a Virtual Assistant. Some time later, I narrowed my focus to become an email marketing consultant and trainer, specializing in Constant Contact products. It was that specialty that led me to work with iRelaunch. I was drawn to the company's mission of helping men and women get back to work after a career break, and recognized the immense value of returnships for my fellow military spouses.

I am honored to be a part of the iRelaunch team and to contribute to the movement of normalizing career gaps for relaunchers everywhere. I'm also optimistic about the future of employment possibilities for military spouses. The Blue Star Families survey also reveals that a majority of military families identify spouse under- and/or unemployment as their top obstacle to financial security. I'm happy to be contributing to work that can relieve those concerns for military families everywhere.