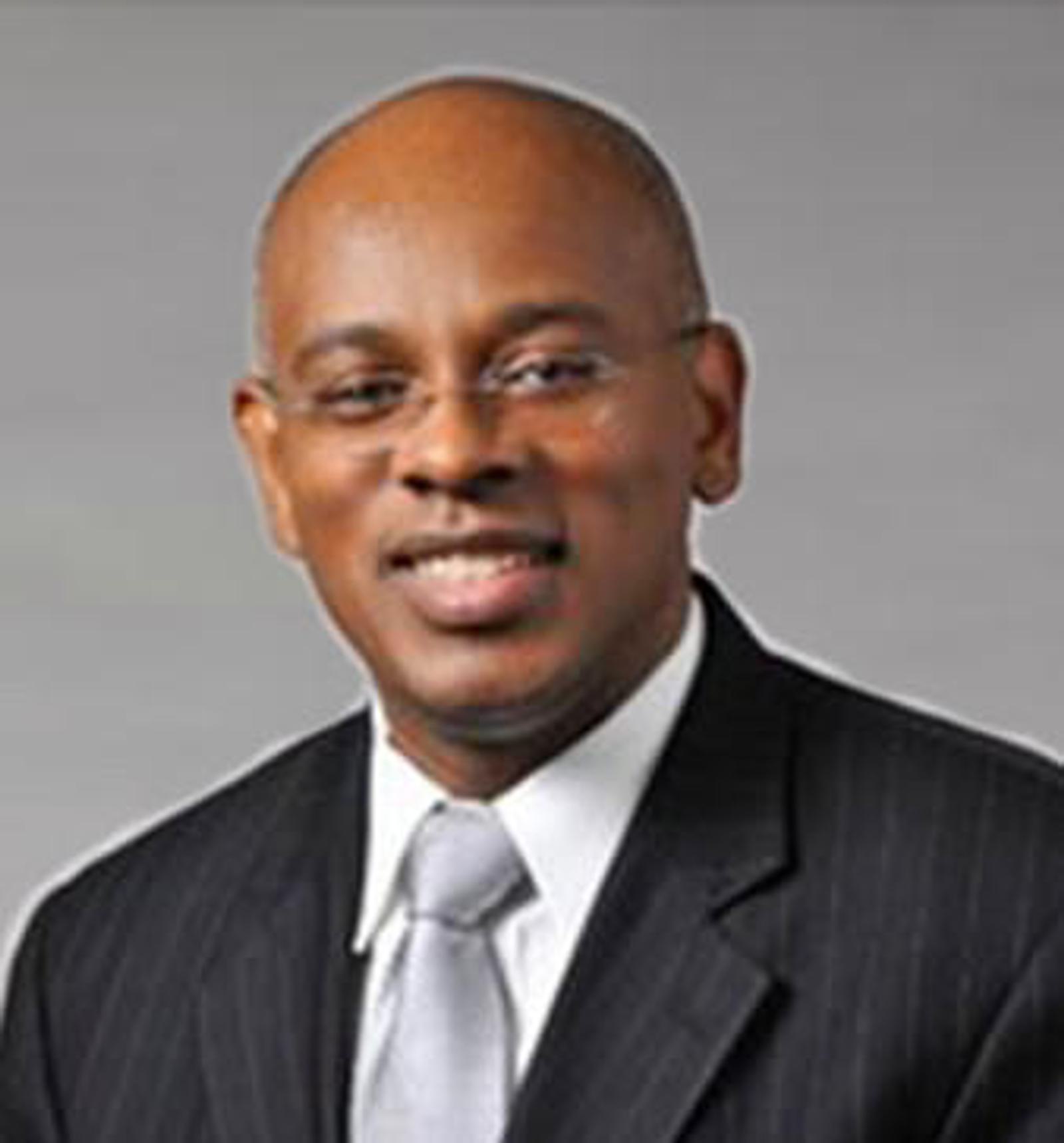 Phillip P. Anderson
Executive Director, Diversity & Inclusion and CSR, DTCC
Phillip Anderson leads the Diversity & Inclusion team at DTCC which focuses on making the process of attracting, hiring and retaining talent at all levels, more inclusive. His remit also incorporates Corporate Social Responsibility which supports efforts of employee driven causes and to build a sustainable society, helping to improve equality, opportunity and a better place to live for all. Phil is tasked with defining and executing DTCC's strategic D&I and CSR agenda which fosters and maintains an inclusive environment at DTCC, encouraging our employees to understand and create awareness of different backgrounds, behaviors and experiences by sponsoring dialogues and learning opportunities covering topics such as Intersectionality, Intercultural Competence and Unconscious Bias.
Prior to working at DTCC Phil led the D&I talent acquisition team at Moody's, developing relationships with key business leaders to understand their human capital needs and gain sponsorship for strategic initiatives. Phil also worked as the lead resource for Morgan Stanley Wealth Management Field Diversity and Inclusion initiatives.
Phil has over twenty years of diversity program management and recruiting experience across the full employee lifecycle and is known for introducing "first ever" D&I programs that have increased employer-of-choice rankings, employee engagement and retention, which ultimately helped to drive revenue and profitability.
He has attained a Masters' of Science degree in Human Resource Management & Organization Effectiveness from Manhattanville College and a Bachelor of Arts in History from the University of Pennsylvania and is committed to and a firm believer in helping people attain the best version of themselves. His mantra, "practice perpetuates ability", speaks to the life long process of learning that is required to enabling people to obtain their dreams.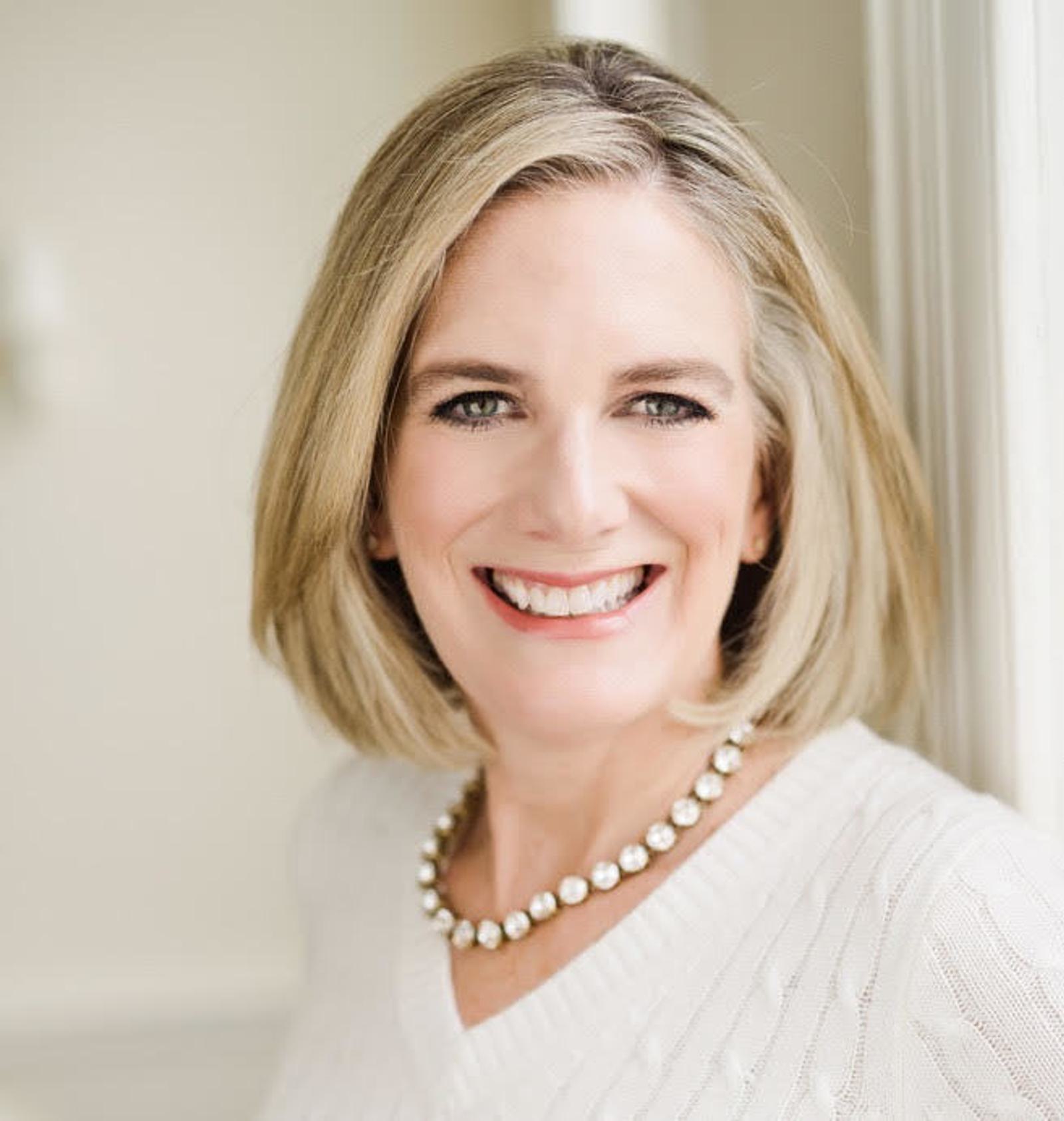 Ginny Brzezinski
Contributor, KnowYourValue.com
Ginny Brzezinski is the co-author with her sister-in-law Mika Brzezinski of Comeback Careers: Rethink, Refresh, Reinvent Your Success - at 40, 50, and Beyond (aff link). She works as a consultant and supports clients with communications, marketing and public policy work. Ginny is a former Senate communications director and a relauncher with a background in strategic communications and advocacy on behalf of policy and mission-driven initiatives.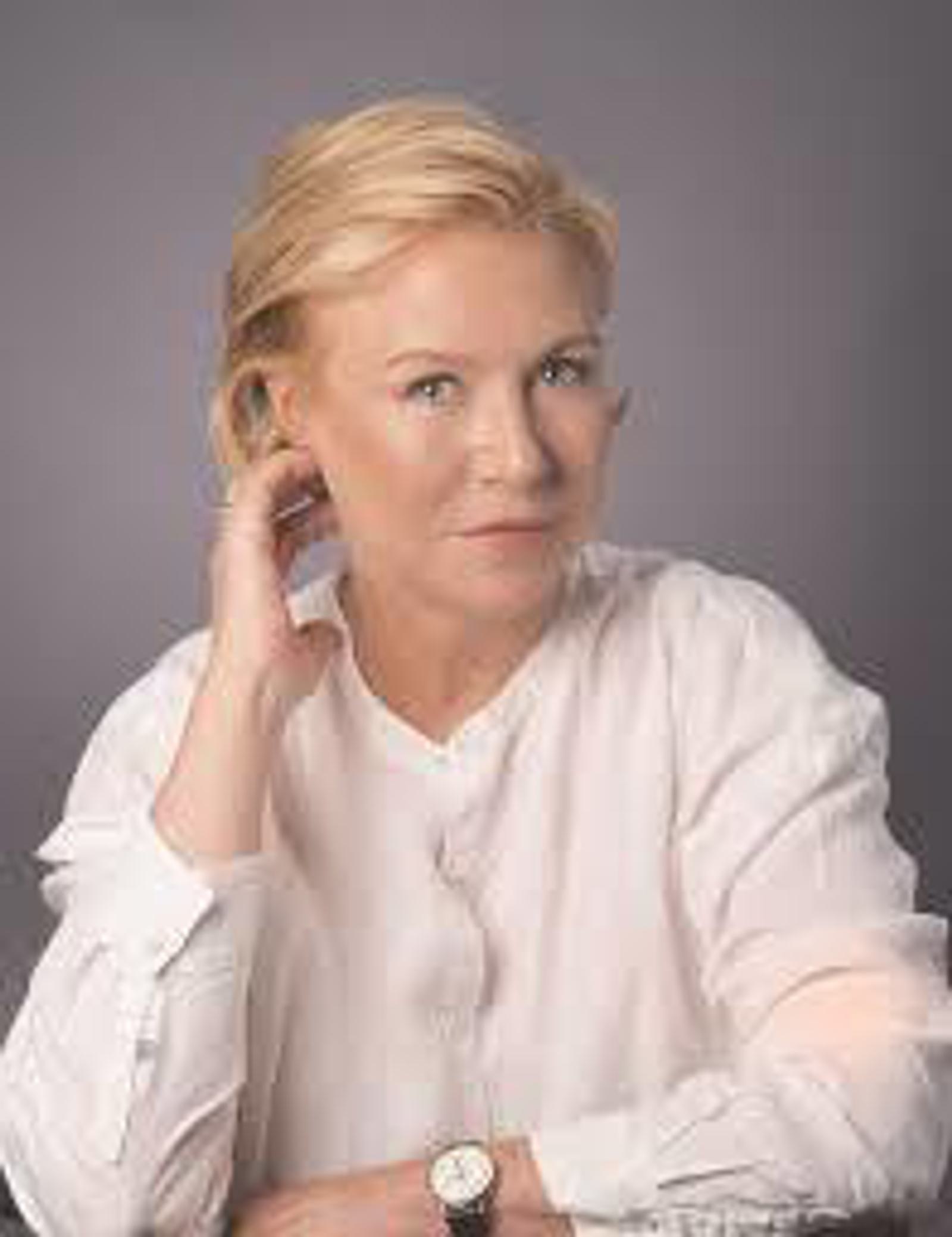 Susan Smith Ellis
Documentary Filmmaker and Co - Founder of Sudbury Road LLC , a content development company
A two-time "relauncher," Susan Smith Ellis took a six-year career break and a nearly three-year career break at different points along her career path.
Susan was the Chief Executive Officer of Product (RED), a global marketing company whose partnerships help combat the AIDS pandemic in Africa. As CEO, she scaled and streamlined the organization, expanded Product (RED)'s reach and widened its web of partnerships. To date Product (RED) has contributed in excess of five hundred million dollars to the Global Fund This amount exceeds the contributions made to the Global Fund by all but a few national governments.
Following her tenure at Product (RED), Susan was the Chief Marketing Officer of Morgan Stanley and subsequently was the Chief Marketing Officer of Getty Images.
Earlier in her career, Susan was Executive Vice President of the Omnicom Group of Companies, the world's largest advertising and marketing services corporation. She previously was Executive Vice President at BBDO, the nation's leading advertising agency. Prior to BBDO she was a senior executive at Hill, Holliday, Connors, Cosmopulos. She also served on the board of Friends of the Fight Against Aids, Malaria and Tuberculosis.
Sudbury Road LLC is the parent company of News Items, newsitems.substack.com and birditems.substack.com.
Susan is Executive Producer of the critically acclaimed HBO documentary "The Lazarus Effect," Executive Producer of the documentary "Get the Picture," and is currently producing another documentary. Fast Company magazine named her #25 of the "Most Creative People in Business 2010." In June 2013 she was named one of the "Ten Most Creative Geniuses"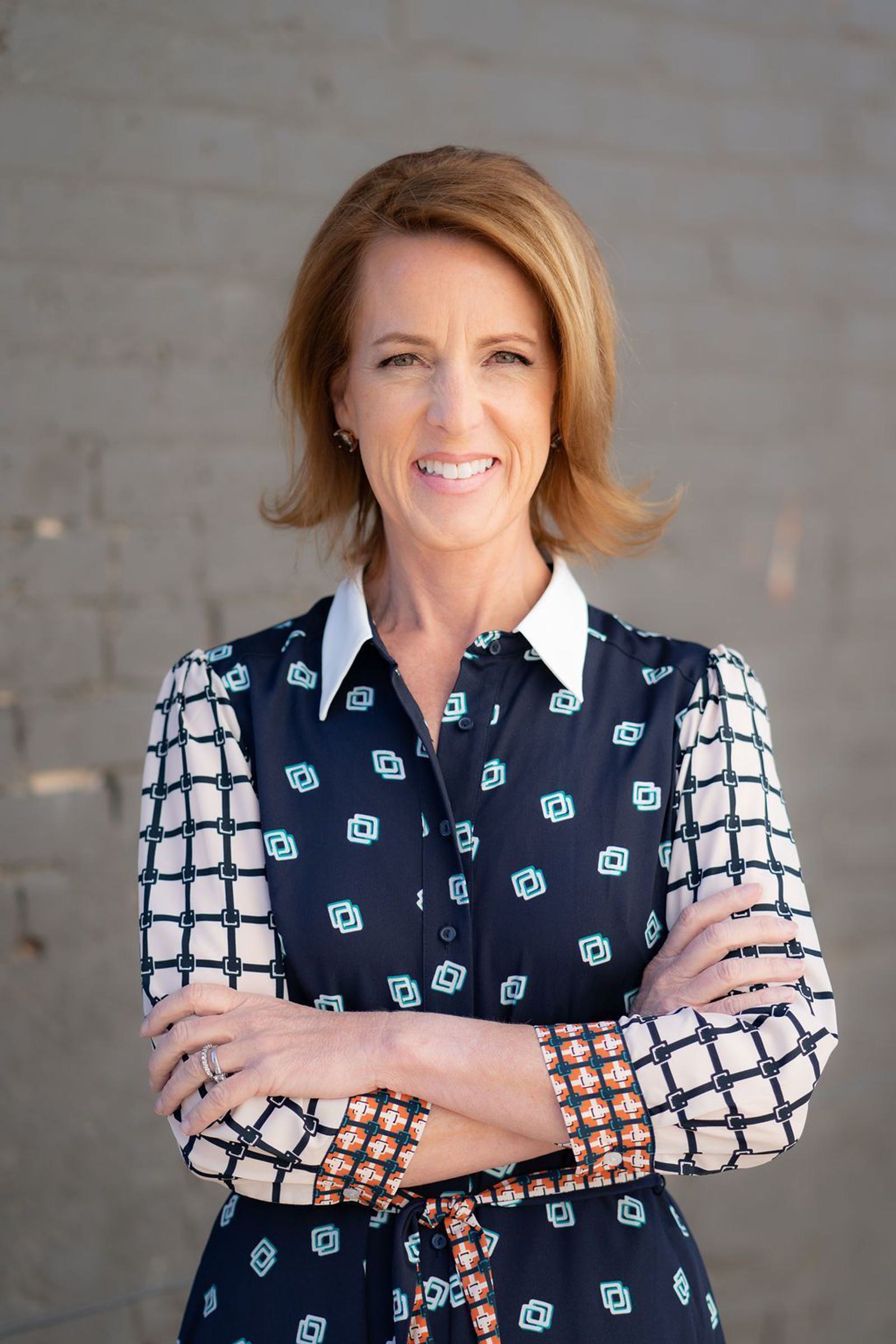 Whitney Johnson
Founder and CEO at WLJ Advisors
Whitney Johnson is the CEO of human capital consultancy Disruption Advisors, an Inc. 5000 2020 fastest-growing private company in America. One of the fifty leading business thinkers in the world (#14) as named by Thinkers50, Whitney and her team are experts at how to grow people to grow an organization.

Having worked at Fortune 100 companies, been an award-winning equity analyst on Wall Street, invested with Harvard's Clayton Christensen, and coached alongside the renowned Marshall Goldsmith, Whitney understands how companies work, how investors think, and how the best coaches coach–––all of which she brings to her work in coaching CEOs and C-Suite executives. Whitney works with high growth venture-backed start-ups and Fortune 100 companies across a variety of sectors including consumer goods, technology, higher education and financial services. In 2017, she was selected from more than 17,000 candidates as a "Top 15 Coach" by Dr. Marshall Goldsmith.

She is the award-winning author of Disrupt Yourself (Harvard Business Press, 2019), a world-class keynote speaker, and frequent lecturer for Harvard Business School's Corporate Learning. She is a popular contributor to the Harvard Business Review, has 1.8 million followers on LinkedIn, where she was selected as a Top Voice in 2020, and her course on Fundamentals of Entrepreneurship has been viewed more than 1 million times.

Whitney was the cofounder of the Disruptive Innovation Fund with Harvard Business School's Clayton Christensen, through which they invested in and led the $8 million seed round for South Korea's Coupang (NASDAQ: CPNG), currently valued at more than $70 billion. She was involved in fund formation, capital raising, and the development of the fund's strategy.

She hosts the weekly Disrupt Yourself podcast (guests have included Adam Grant, Brené Brown, and Simon Sinek). She hosts a weekly LinkedIn Live and publishes a popular weekly newsletter. Whitney is married, has two children, and lives in Lexington, VA.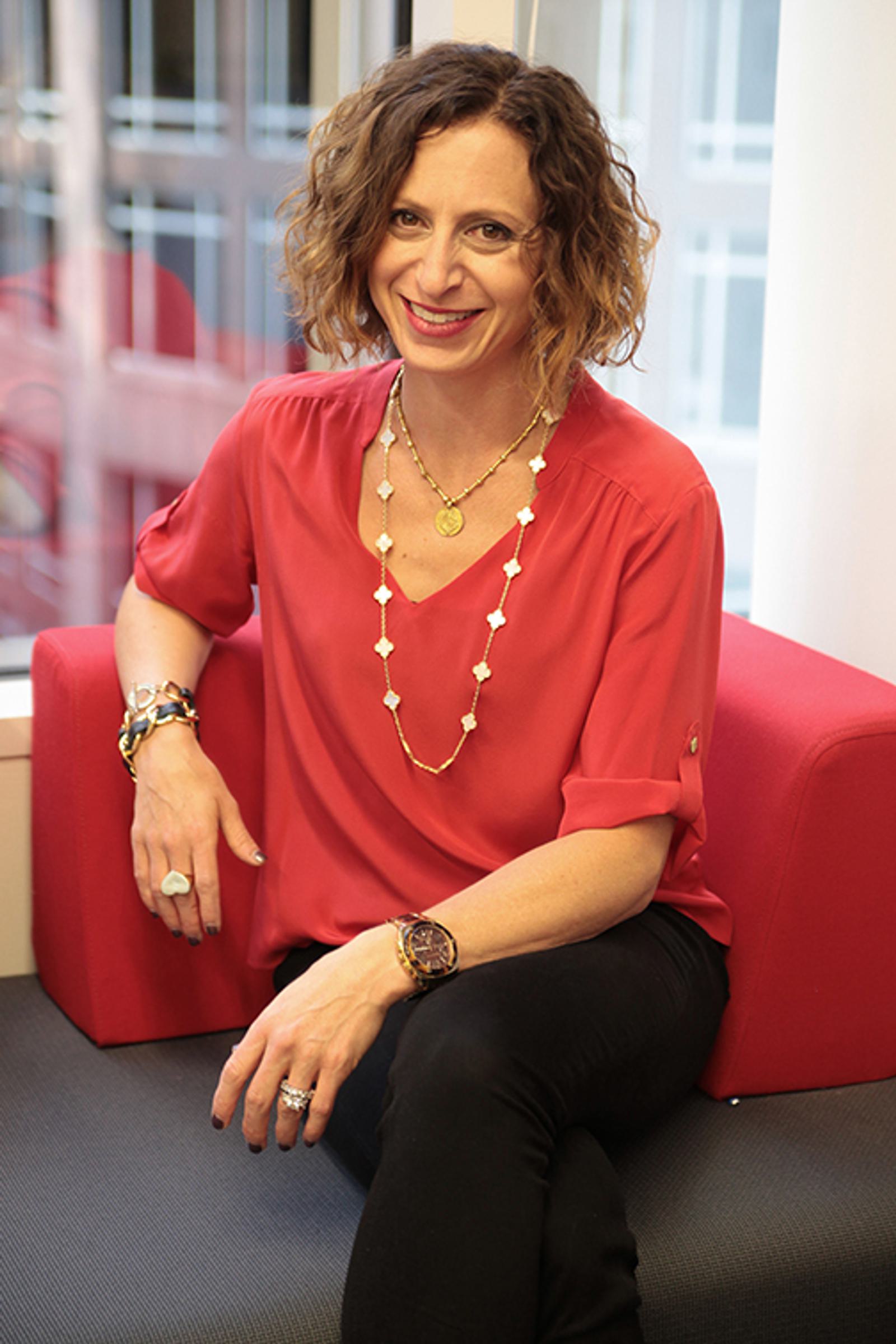 Jill Kravetz
CEO, JRK Advisors
Jill is CEO of JRK Advisors, a consulting boutique that brings business owners and their senior executives data-driven, practical, strategic and operational help for their most pressing priorities. Often taking on C-level roles, Jill is currently the Chief Operating Officer of BBE, LLC, Bethenny Frankel's company. Prior to BBE, Jill served as CEO of iRelaunch, the leading provider of career re-entry services to individuals and employers. Previously, Jill was the Co-Founder and President of Gloss48 Inc., a startup ecommerce venture in the beauty products space. Prior to Gloss48, Jill was President of MiniLuxe, a growing chain of nail and beauty lounges, which she founded as Partner at the Cue Ball Group, a venture investment firm focused on the consumer and information spaces. Prior to Cue Ball, Jill was the first female partner at The Parthenon Group (now E&Y), a strategy consulting firm, advising CEOs and senior management in a variety of industries and functions. Prior to Parthenon, Jill was a consultant at Monitor Company (now Deloitte). Raised in Canada, Jill holds a Bachelor of Science (Honors) in Biology from Queen's University and an M.B.A. from the Wharton School.
Jill's personal passions include art and art education. She is a former Foundation Board Director of the Massachusetts College of Art and Design where she led multiple committees including the Corporate Advisory Board, the Annual Art Auction, and the Capital Campaign Committee. As a serial entrepreneur, Jill enjoys mentoring startup teams and founders, and is a mentor at the Harvard Innovation Lab. Jill also served as the COO of Capital W, the Boston Women's Venture Summit – aimed to close the funding gap for female entrepreneurs. Jill is currently a Vice President on the Executive Committee of the Board of Trustees of The Chestnut Hill School. Jill lives in Brookline, MA with her husband and three children.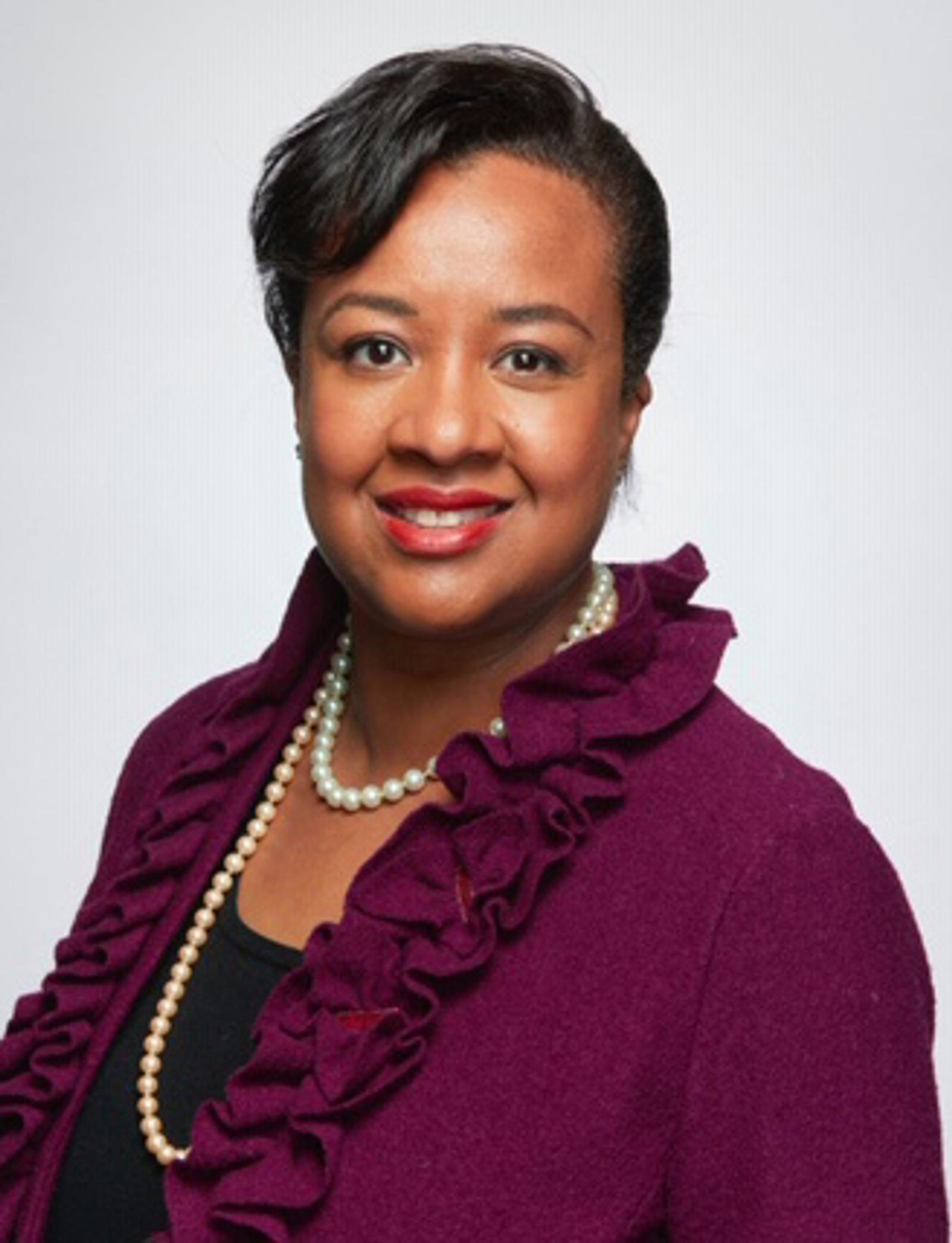 Kuae Kelch
Producer, CNN
Kuae Kelch is National President of Mocha Moms, Inc. and an Emmy-nominated journalist with more than 20 years of experience in the print, broadcast and online media. Currently she is an editorial producer booking high profile newsmakers for CNN's morning show 'New Day" with Chris Cuomo and Alisyn Camerota. She has written for a wide range of newspapers, magazines and websites and has contributed to The Huffington Post. She was a contributing editor for Plum Magazine and is the former editor in chief of the national magazine Black Family Today.
Kuae is a former producer for the award-winning newsmagazine Dateline NBC, as well as Headliners and Legends with Matt Lauer on MSNBC. Since 2010 Kuae has been National President of Mocha Moms, Inc., a non-profit organization with 100 chapters in 29 states and a fast growing online presence of 100,000+ dedicated to supporting mothers of color. Over the past decade, she has increased the visibility of Mocha Moms and highlighted the stories of numerous mothers of color. Mocha Moms has been profiled in The New York Times, The Washington Post and Essence Magazine, and television segments have appeared on NBC Nightly News, The Oprah Winfrey Show, Good Morning America and ABC's Nightline. Mocha Moms was a stakeholder organization during the Obama administration that partnered with the White House on various initiatives, as well as the EPA, U.S. Department of Education and the U.S. Department of Health and Human Services.
In August 2013, she was on the cover of the New York Times Magazine as part of "The Opt-Out Generation Wants Back In" story by Judith Warner on moms returning to work after taking a career break.
Kuae holds a B.A. in Print Journalism from Howard University and an M.S. in Journalism from Columbia University's Graduate School of Journalism.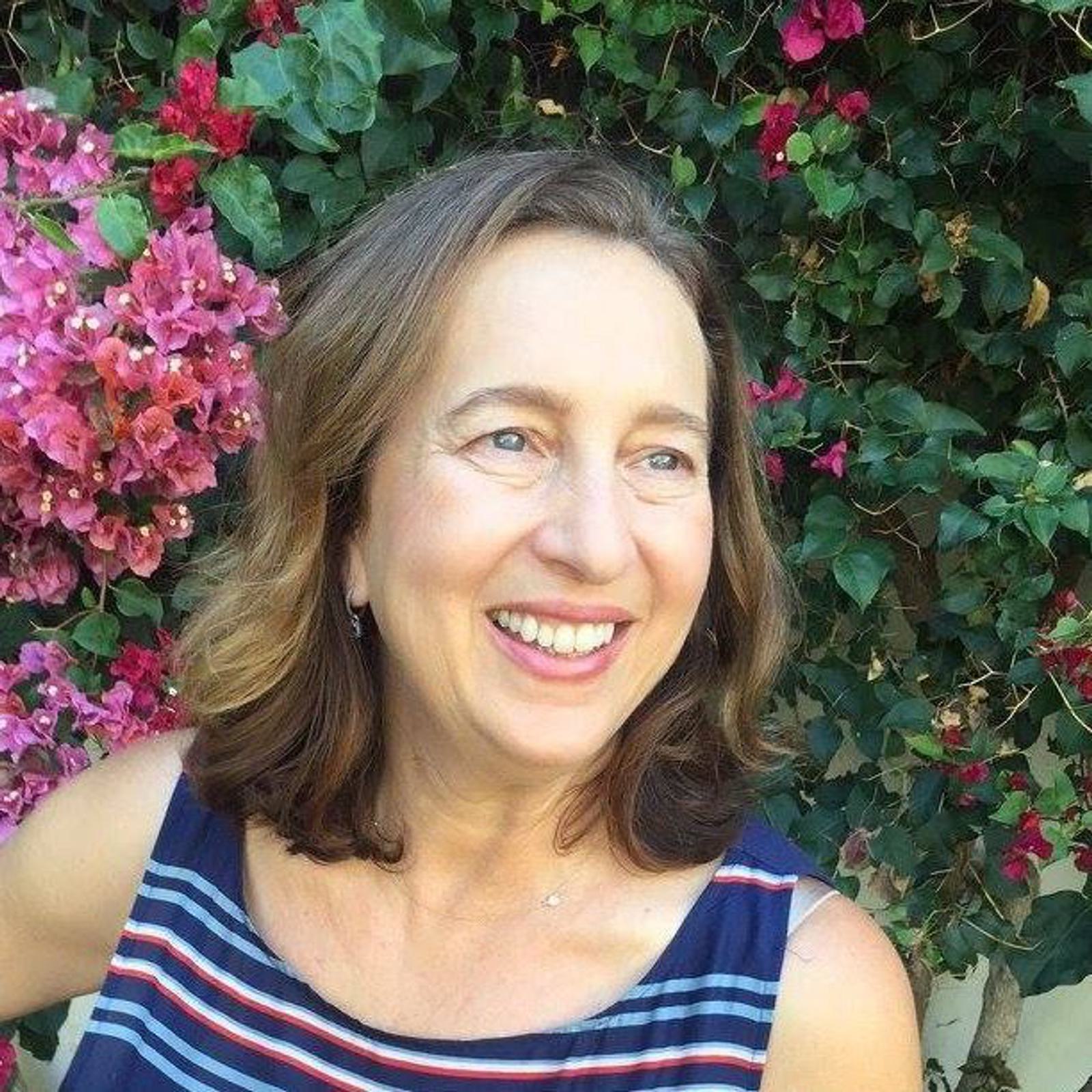 Deborah Jelin Newmyer
Independent Producer, Author, Executive Consultant, Outlaw Productions, Lifetime Network
Deborah Jelin Newmyer is a film and television producer who worked at Steven Spielberg's Amblin Entertainment as a studio executive and producer. Deb developed films such as Jurassic Park, The Color Purple, Goonies, Schindler's List, Little Rascals,The Bridges of Madison County, Amazing Stories, and ER. In 2006, Deb took over Outlaw Productions from her late husband, Bobby Newmyer and is an independent producer credited with The Ugly Truth, NBC's The Sing-Off and The Good Lie.
After 11 varied jobs, with 11 different paychecks and as many bosses, Deb became an author and advocate when she wrote Moms for Hire: 8 Steps to Kickstart Your Next Career (aff link), a stylish, upbeat guidebook for women who want to amp up their professional ambition after time at home caring for children. In addition to managing ongoing film projects, she is also Executive Consultant of the national book club for the Lifetime Channel.
Deb and her four children love to adventure travel but will always come home to Los Angeles.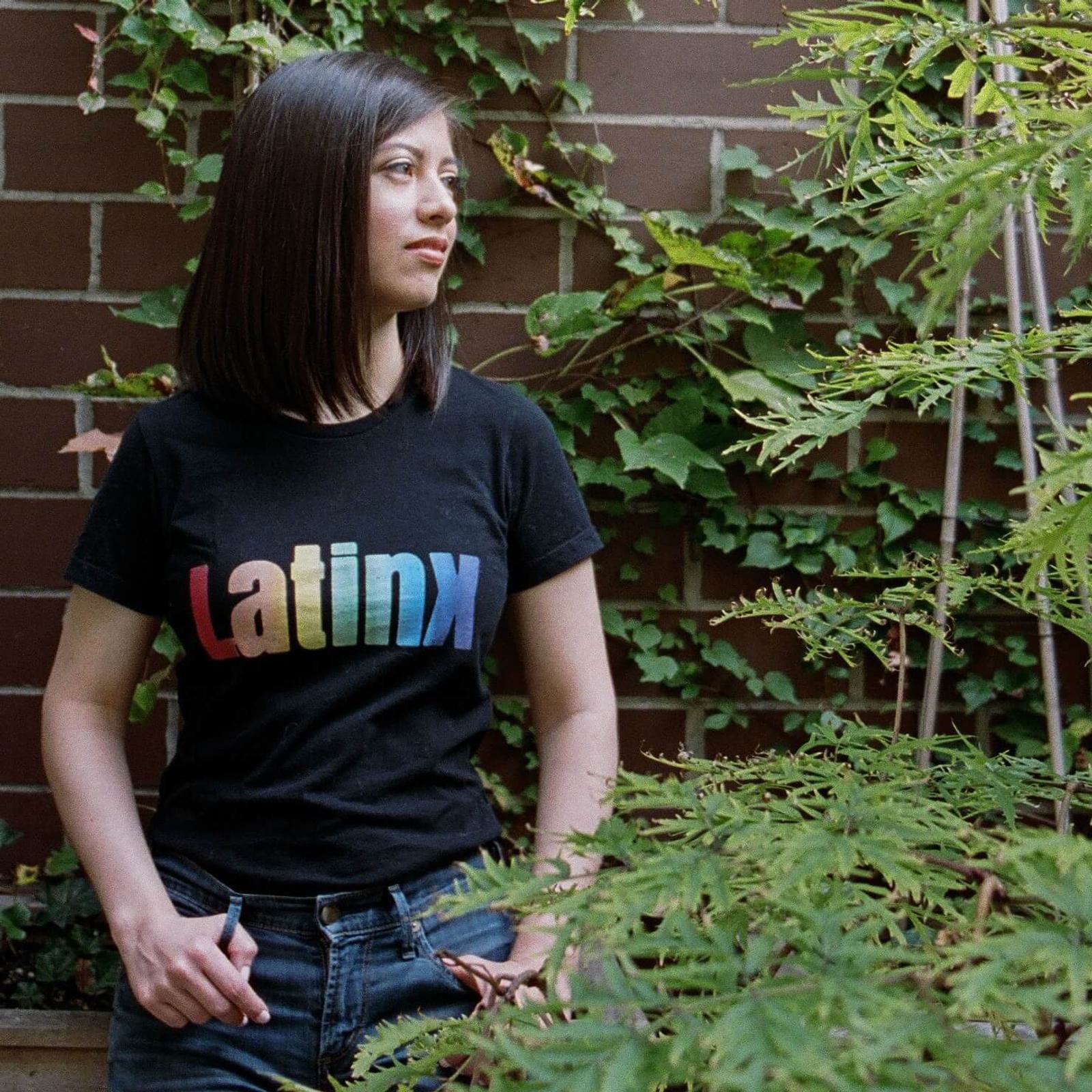 Natalia Oberti Noguera
Founder & CEO, Pipeline Angels; Creator & Host, Pitch Makeover
Dubbed "The Coach" by Marie Claire, Natalia (aka Ms. Oberti Noguera) is Founder & CEO of Pipeline Angels. Pipeline Angels is changing the face of angel investing and creating capital for trans women, cis women, nonbinary, gender-nonconforming, agender, and two-spirit founders. Natalia is also Creator & Host of Pitch Makeover, a podcast on pitching and investing that spotlights startups launched by women, non-binary people, and men of color. She holds a BA in Comparative Literature & Economics from Yale, as well as an MA in Organizational Psychology from Teachers College, Columbia University. Natalia serves on the boards of Walker's Legacy, Women 2.0, and iRelaunch. Inc. Magazine selected Natalia as one of "The Most Impressive Women Entrepreneurs of 2016," Latina.com included her in their list of "25 Latinas Who Shine in Tech," and Women's eNews recognized her as one of 21 Leaders for the 21st Century for 2012. StartOut, a network of LGBTQ entrepreneurs, honored Natalia (a cis queer Latina) with the 2017 Nixon Peabody Trailblazer Award, "recognizing an entrepreneur whose pioneering approach or vision has set a trend for an entire industry."
You can find Natalia on Twitter (@nakisnakis).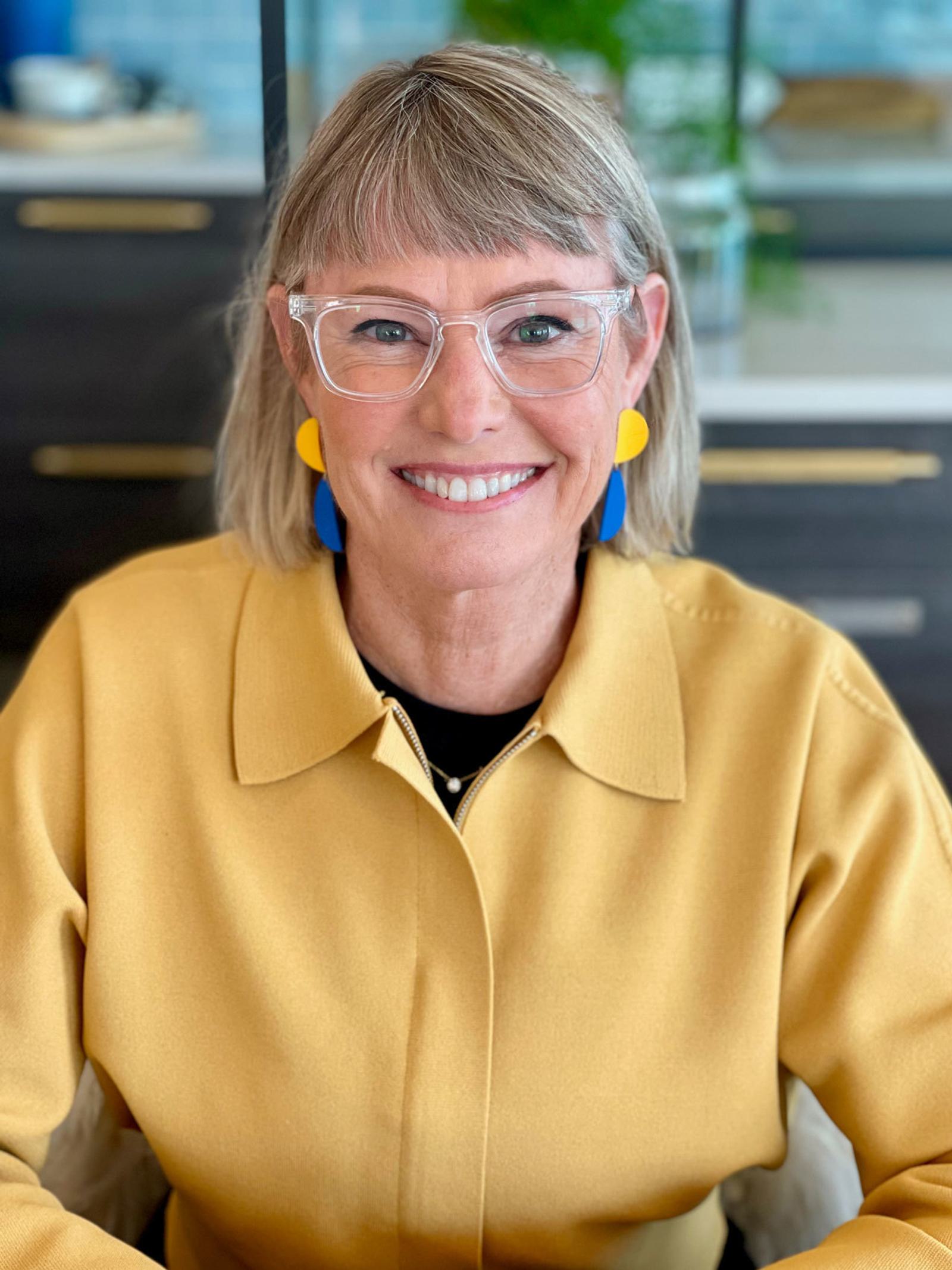 Jules Pieri
Co-Founder and former CEO, The Grommet
Jules Pieri is author of "How We Make Stuff Now," named one of the "11 Must Read Books for Entrepreneurs by Inc. Magazine in 2019. Jules is co-founder and former CEO of the product launch platform The Grommet. Jules started her career as an industrial designer for technology companies and was subsequently a senior executive for large brands, such as Keds, Stride Rite, and Playskool. The Grommet is her third startup, following roles as VP at Design Continuum and President of Ziggs.com. She completed her undergraduate degree at the University of Michigan and people tell her she is the first designer to graduate from Harvard Business School, where she is Entrepreneur in Residence emeritus. Jules was named one of Fortune's Most Powerful Women Entrepreneurs in 2013. In June, 2014, Jules was invited to the White House Maker Faire to launch The Grommet Wholesale Platform, connecting Makers with Main Street Retailers. She posts as @julespieri on Twitter and Instagram.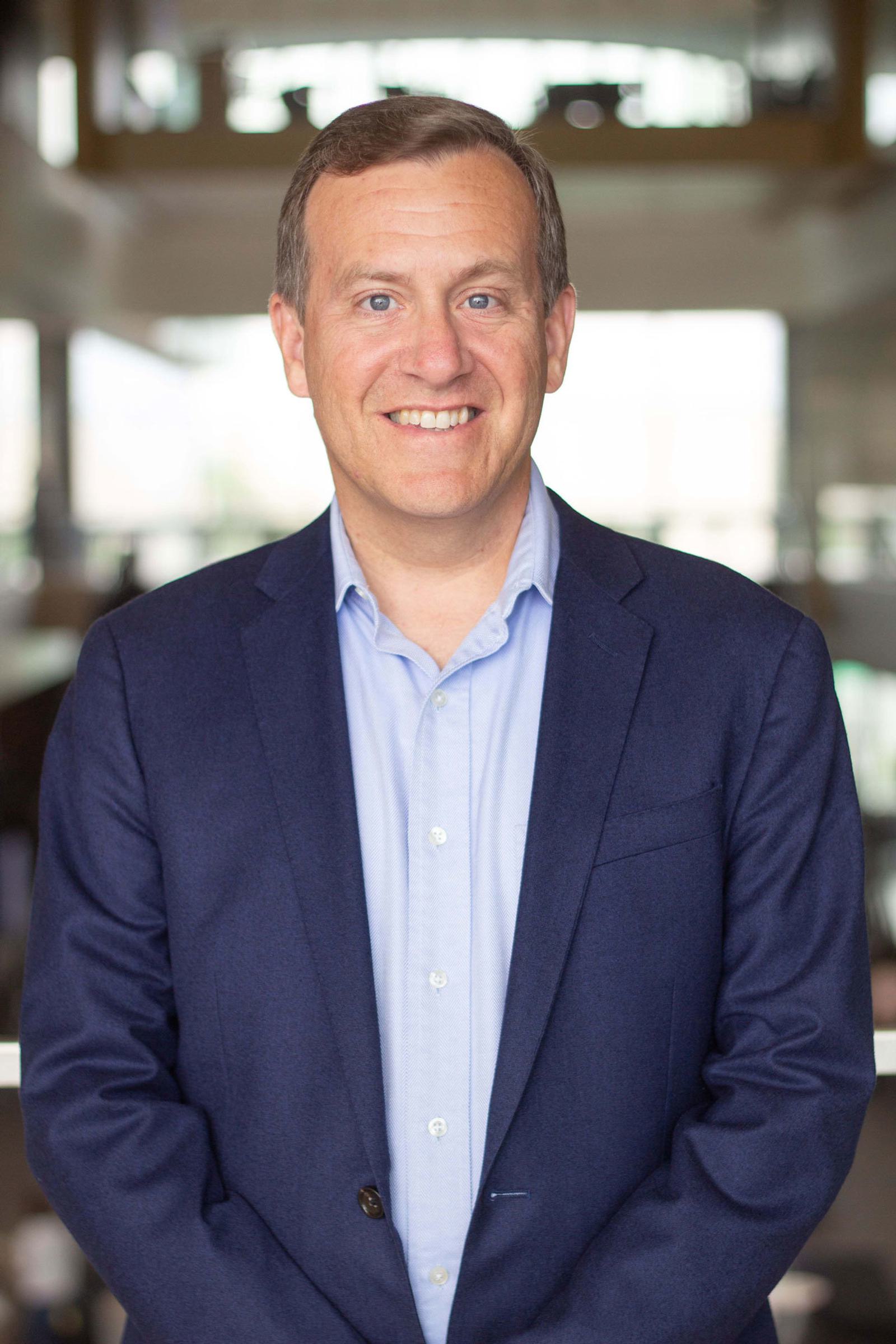 Matthew Temple
Director of Alumni Career and Professional Development, Kellogg School of Management
Matthew Temple is the Senior Director of Alumni Career & Professional Development for the Kellogg School of Management at Northwestern University, where he manages a team of 11 people who deliver career and executive coaching to 65,000 alumni globally. He has coached clients on a range of career issues including self-assessment, networking, resumes, interviewing, negotiating, and starting/buying a business. Matthew has presented hundreds of career workshops in Brazil, France, Germany, Hong Kong, India, Singapore, the United Kingdom and the United States. He has been quoted in the Wall Street Journal, The Times of London, and the Chicago Tribune. Matthew has worked as a Career Coach with Harvard Business School and the UCLA Anderson School of Management.
Matthew has coached senior executives as well as emerging leaders in high potential and leadership development programs. His areas of focus include leadership, building and managing high performing teams, onboarding, communications, and executive presence. He earned an Organizational and Leadership Coaching Certification from Northwestern University. He is certified in the Designing Your Life, DISC, Gallup Strengths, Hogan Assessment, Voices 360, Korn Ferry Leadership Architect, and MBTI. Matthew has coached executives on leadership, communications, and management at companies including Amazon, Bain, Boston Consulting Group, Facebook, GE, Goldman Sachs, Google, JP Morgan Chase, McKinsey, Microsoft, Procter & Gamble, and Unilever.
Previously, Matthew served as the Director of International Business Development for Ask.com, where he helped establish, manage, and staff joint ventures worth over US$200 million in Asia, Europe and Latin America. He worked in private equity, M&A and corporate finance for Credit Suisse and Deutsche Bank. He has lived and worked in Asia and Europe. Matthew holds a BA from Harvard University, an MBA in Finance, Marketing and Organizational Behavior from Kellogg School of Management, and an MS in Learning and Organizational Change from Northwestern University.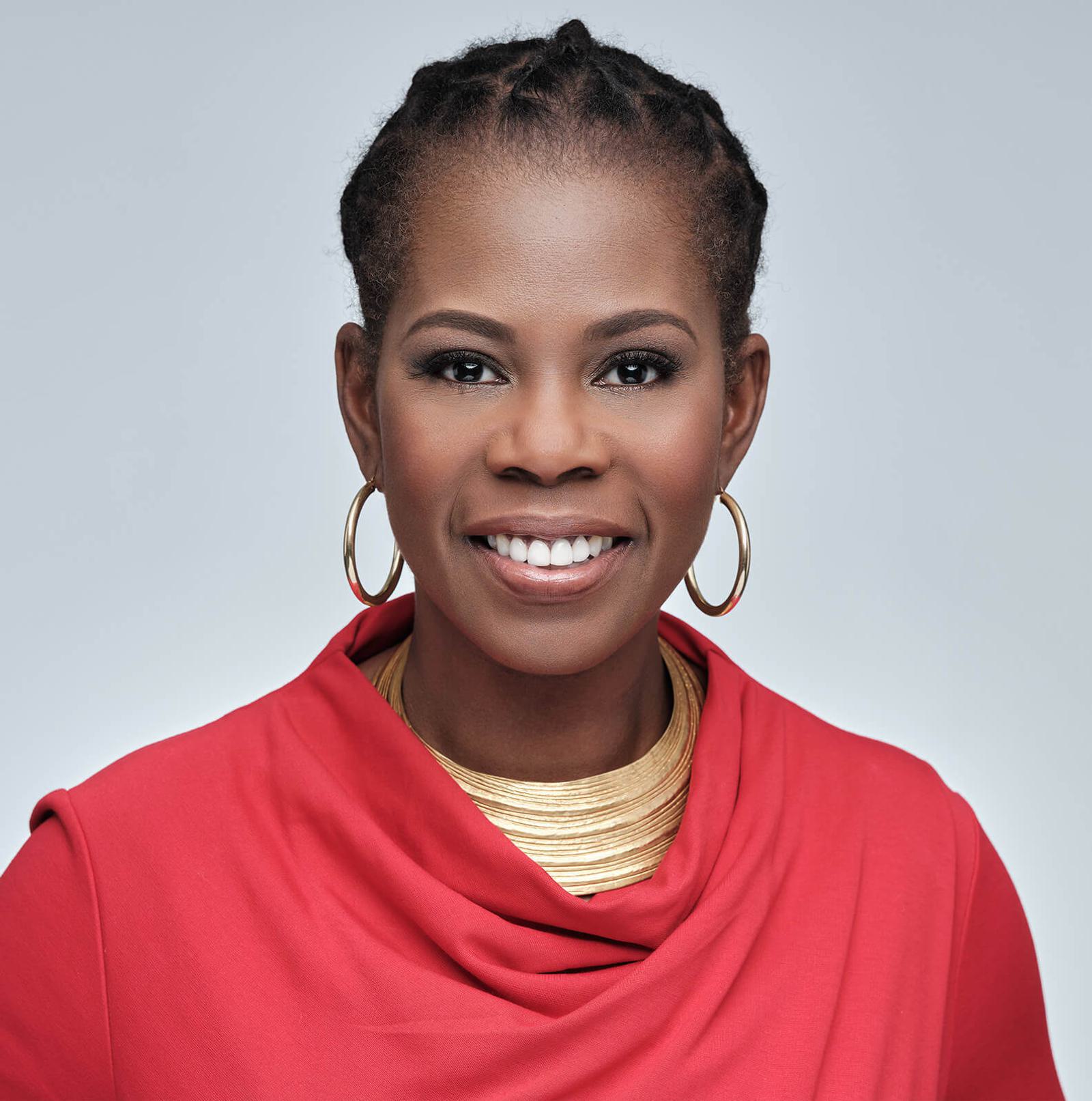 Jacqueline M. Welch
Executive Vice President and Chief Human Resources Officer, The New York Times Company
Jacqueline M. Welch became executive vice president and chief human resources officer in January, 2021. In this role she leads The Times's human resources department and oversees all aspects of talent acquisition, career development, organizational development, equitable compensation practices, performance enablement and diversity, equity and inclusion. She sits on the company's executive committee and reports to the chief executive officer.
Ms. Welch joined The Times from Freddie Mac, where she was senior vice president, chief human resources officer and chief diversity officer since 2016. In this role, she led the Freddie Mac H.R. team and served as a trusted adviser to its board of directors and the executive team. She also had oversight responsibility for Freddie Mac's corporate community engagement program and their 10 employee resource groups.
A seasoned corporate executive, Ms. Welch joined Freddie Mac with 20 years of experience in H.R. strategy and execution. She served as senior vice president for international human resources for Turner Broadcasting System from 2010 to2013 and was senior vice president, talent management and diversity, from 2008 to 2010.
Prior to Turner, she worked for organizations such as WestRock, Accenture (formerly Andersen Consulting) and Willis Towers Watson (formerly Towers Perrin). She began her career in New York at Lord & Taylor as a merchant.
Ms. Welch earned a Bachelor of Arts degree in English from Syracuse University and a Master of Science in Human Resources Management from The New School's Milano School of Policy, Management and Environment. She serves on the Boards of Habitat for Humanity of Northern Virginia, the Human Resources Policy Association and Buckman.