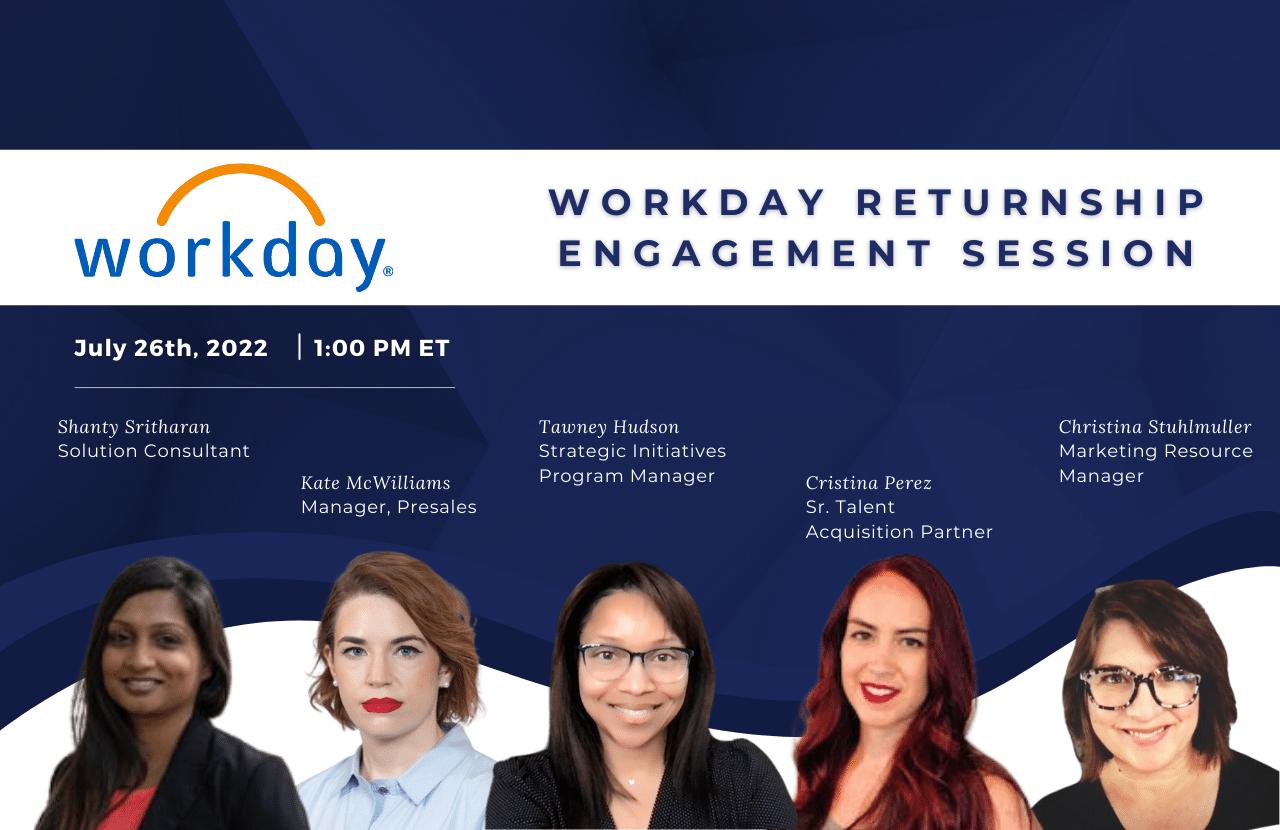 Join us on July 26th from 1- 2:30pm ET for an invite-only, virtual event to learn more about Workday's Career Returner program. Speakers will include Workday Career Returners sharing their career journey and a Workday hiring manager's advocacy for the program. Panel will be followed by Q&A.
Everyone—regardless of their career journey or background—belongs at Workday. Join us to grow your skills, deepen your connections, and have fun along the way.
You must register by July 22nd. Everyone who registers will be invited to the event.