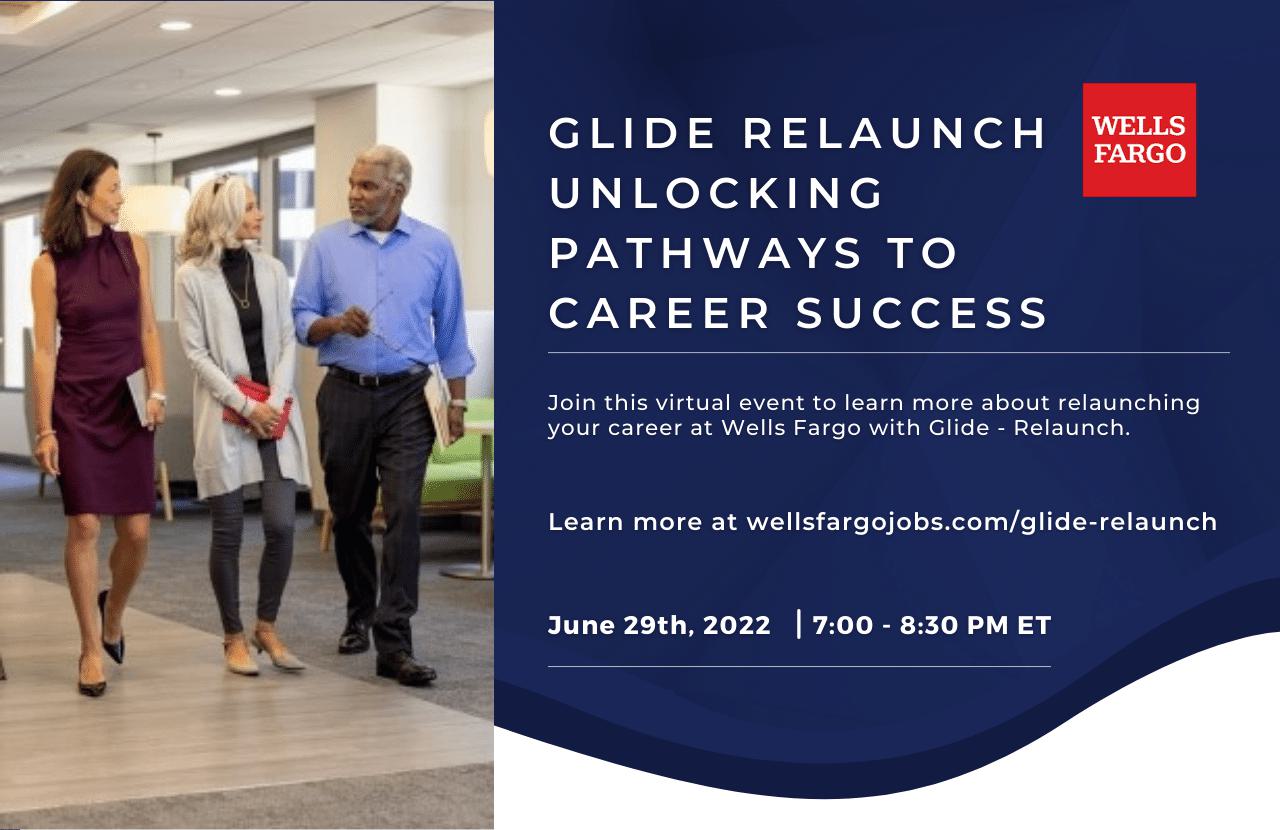 Fall 2022 program details:
• The 8-week program will run from September 12-November 4 with an anticipated promotion for those successful in internship to full-time roles the week of November 7.
• The Fall cohort will host 50+ internship fellows across multiple lines of business.
• Learn more about the career areas and lines of business at wellsfargojobs.com.
We are seeking candidates who are:
• Looking to rejoin the workforce after taking a current career break of 2+ years for: military service, starting or raising a family, caring for a family member, teaching, volunteer work, entrepreneurial ventures, political office, continuing education, or many other professional or personal pursuits
• Returning to the workforce with over 7 years of prior professional work experience
Primary locations:
Boston, MA | Chandler, AZ | Charlotte, NC | Chicago, IL | Dallas, TX | Des Moines, IA | Houston, TX | Minneapolis, MN | New York, NY | Phoenix, AZ | Raleigh, NC | Roanoke, VA | Salt Lake City, UT | Saint Louis, MO | San Antonio, TX | San Francisco, CA | Seattle, WA | Summit, NJ | Wilmington, DE
Questions: Contact Glide Relaunch