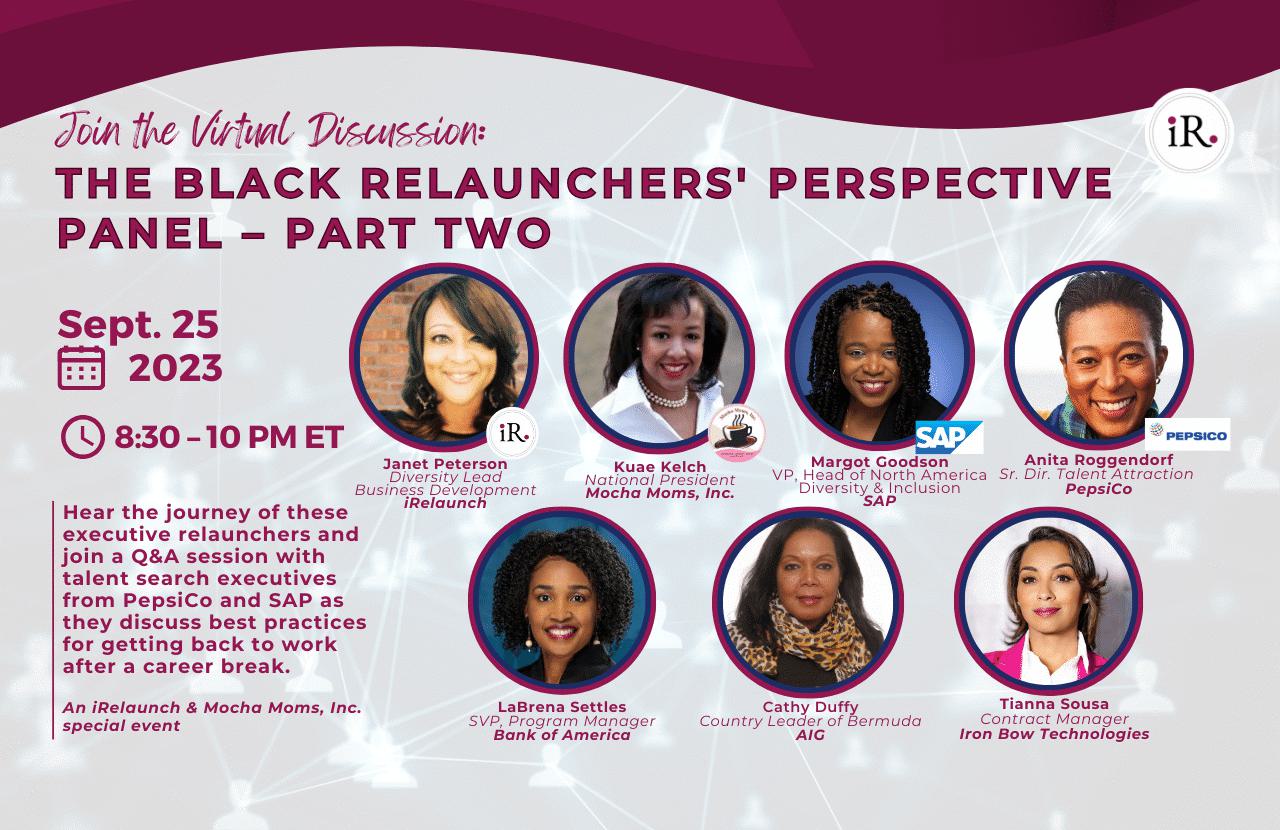 At iRelaunch, we recognize that relaunching can be a difficult undertaking for everyone. However, we also acknowledge that other identities may intersect with your relauncher identity, making relaunching even more challenging.
Please join us as we amplify the voices of Black relaunchers and Black DE&I and HR professionals.You will get advice from Black relaunchers who have been in your shoes and experienced the unique challenges faced by Black relaunchers on their relaunch journey. You will also have the opportunity to get your questions answered directly from our employer DE&I and HR experts from PepsiCo and SAP.Our goal is to empower and support you and provide valuable content to help you relaunch into a career you love.
iRelaunch is thrilled to partner with Mocha Moms, Inc. on this event. Mocha Moms Inc, is a national, non-profit organization that provides sisterhood, support and service for mothers of color. Mocha Moms' mission and purpose serves as an advocate for mothers of color and encourages the spirit of community activism within its membership. Click here to learn about our partnership with Mocha Moms, Inc.