As we settle into a post-pandemic world, we don't go back to normal — we move forward.
We move forward into intersectional workplaces that ensure all are welcome and are empowered to do their best work; into making sure our business practices have a positive impact on the community around us; into a reality where DEIB is a state of being, not just a department at a company or an empty policy statement.
Join the PowerToFly team and top leaders in tech, business, DEIB, wellness, media, policy, and finance as we take stock of what we've learned, and share ideas and strategies for moving forward.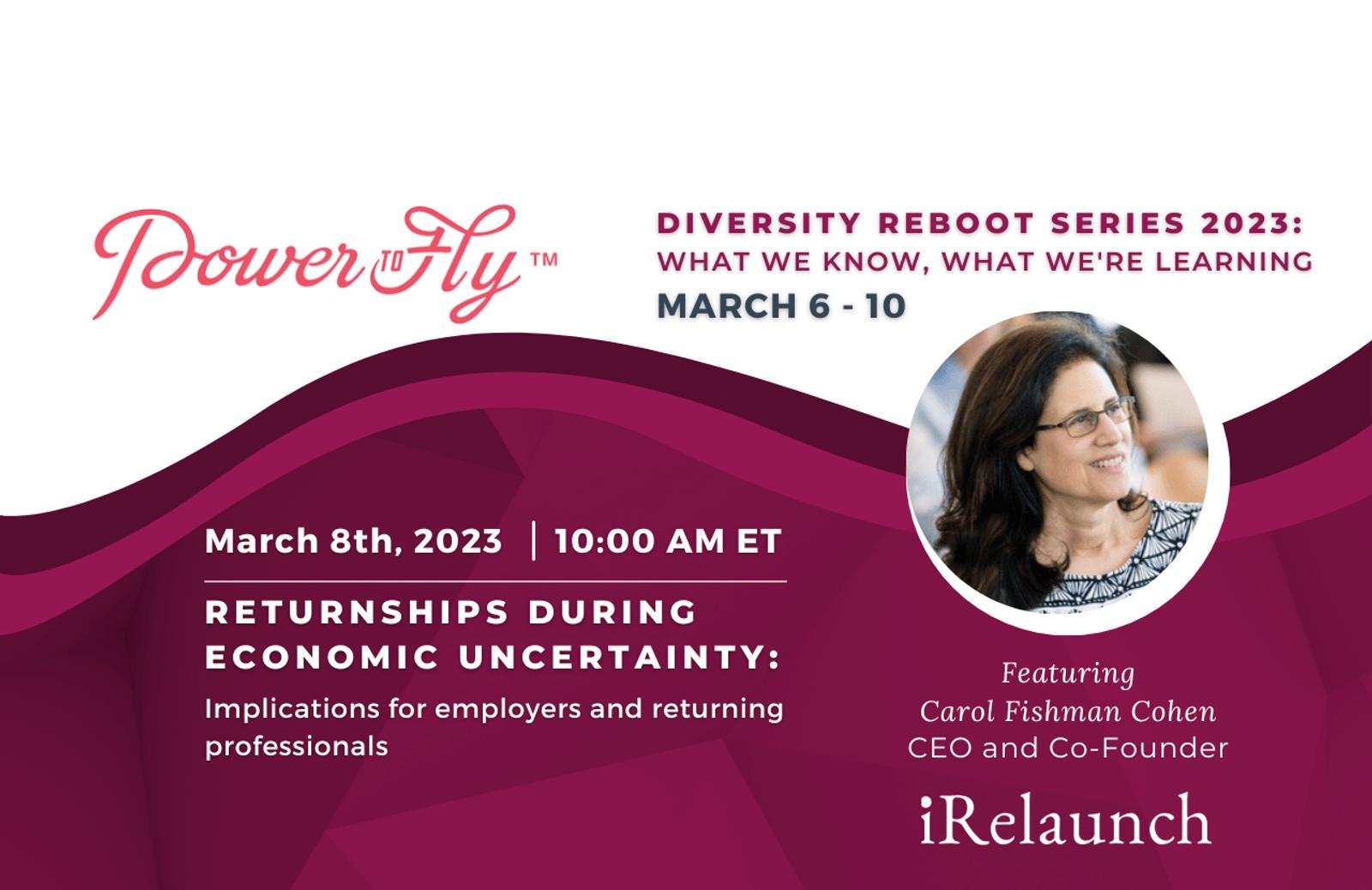 Tune in on March 8th at 10:00 AM ET for iRelaunch's session:
Returnships During Economic Uncertainty: Implications For Employers And Returning Professionals
If there is a 2023 recession, it will be the third recession in 15 years. During this session with Carol Fishman Cohen, Co-Founder & CEO of iRelaunch, we'll discuss the history of returnships in the past two recessions and how that informs us going forward during this period of economic uncertainty. How will the overwhelming layoffs in the tech sector impact the opportunities for returners in the short and long term? Looking very long term, will the expectation of a future 100-year life and 60-year career change the outlook for career reentry programs?