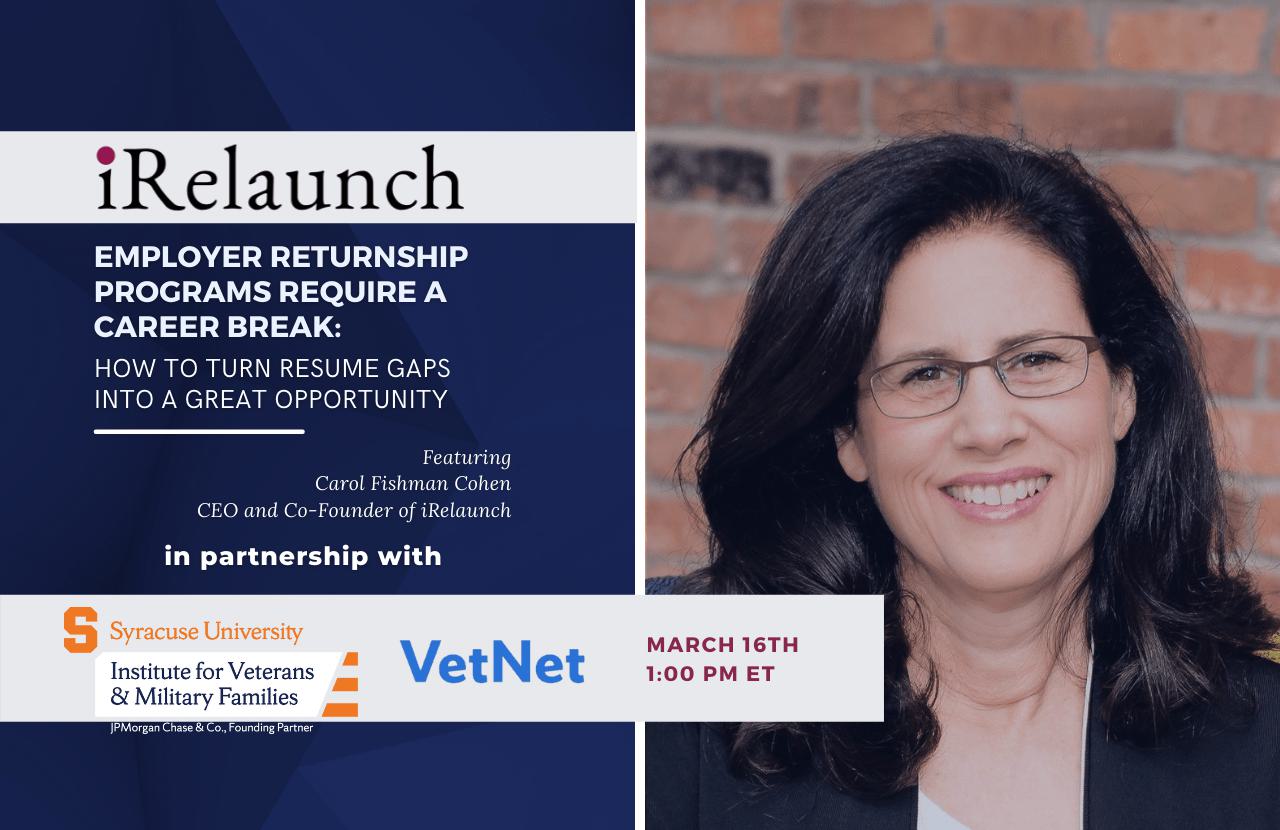 IVMF has partnered with iRelaunch to bring you a VetNet webinar on employer returnship programs and how to best position yourself when using them to reenter the civilian workforce.

Military spouses are all too familiar with the often frequent stops-and-starts that marr professional aspirations while living the military life. Veterans know that transitioning out of active duty military service and into civilian employment can be wrought with challenges. The good news is that employer career reentry programs require a career break in order to be eligible to apply for and participate in them. This means that even when a resume contains gaps, stretches of underemployment, intermittent consulting work or time spent volunteering, viable employment opportunities still exist.

Carol Fishman Cohen, the pioneering expert on returnships and return to work programs will provide details about:
what these programs entail
the range of programs offered
how to find them
and tips for tailoring your resume when applying
Plus, we'll discuss with Carol how coursework and upskilling signals to employers your readiness to reenter the civilian workforce.
Join us for this informative session that will emphasize tactics and actionable strategies, and not "generalized" advice.