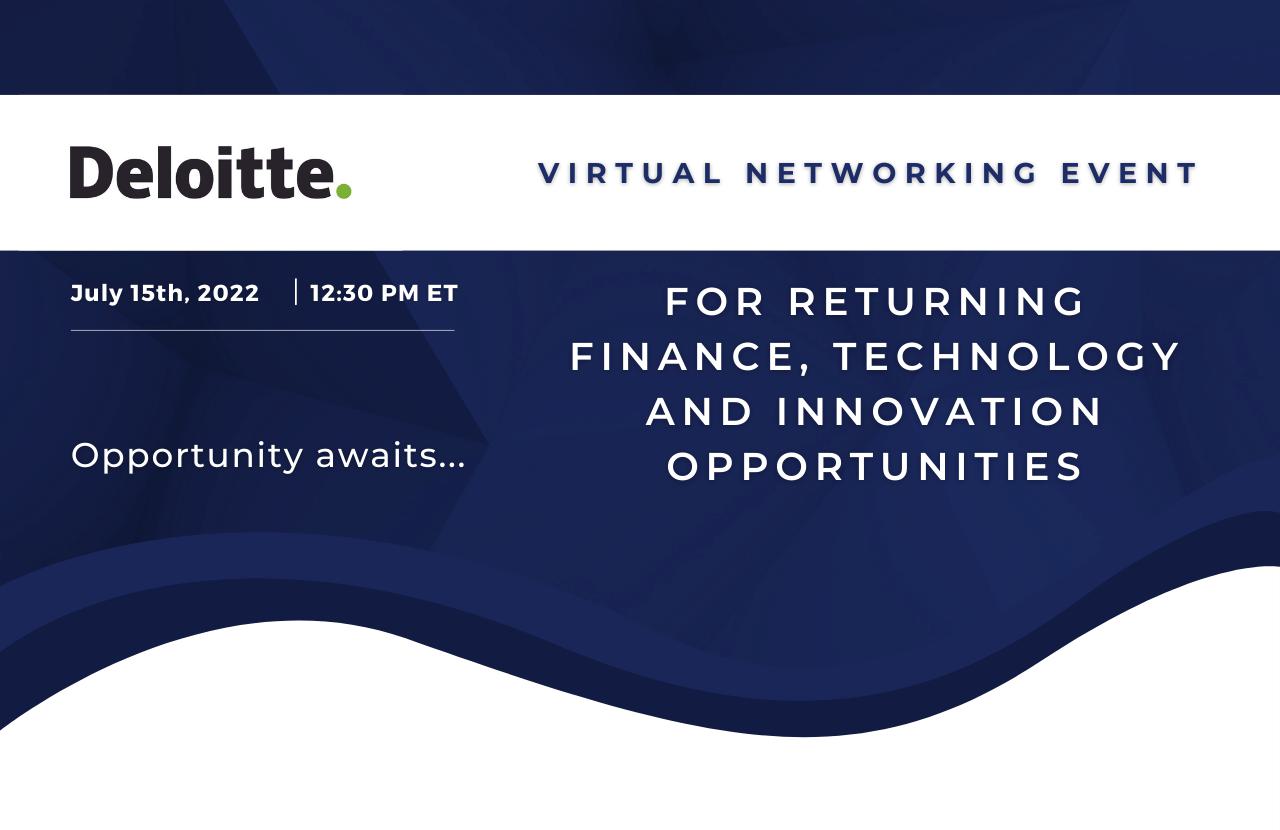 Join us on Friday, July 15th, 2022 from 12:30 pm EDT - 2:00 pm EDT for a virtual event geared toward returning Finance, Technology & Innovation professions through Deloitte's Encore program.
Registration closes July 8

Encore : Rejoin the workforce with confidence!
Have you been away from the workforce for an extended period and are looking to get back to your career? The Encore program is a platform created to ease the transition phase and help professional return to work with confidence. Deloitte has had many years of success in leveraging the platform to welcome returning professionals using Deloitte's innovative leader development curriculum built around a strong support structure.
What is the networking event going to cover:
You will have the opportunity to hear from Deloitte Leadership about their expectations from program participants, the structure and support provided in the program and hear from Encore Alumni. Participants will explore different ways that alumni have used the platform to create a successful return to work journey for themselves.
Who Should attend:
Professionals with a background in functional knowledge of financial systems and processes with a break of 4+ months in employment seeking to return to work should register for this event. If you are interested in hearing more about the Encore Finance Technology & Innovation opportunity and you have the relevant skills and experience to qualify for the job posted here Finance, Technology, and Innovation Encore Consultant-EP/FEP, do register to attend the virtual networking event.