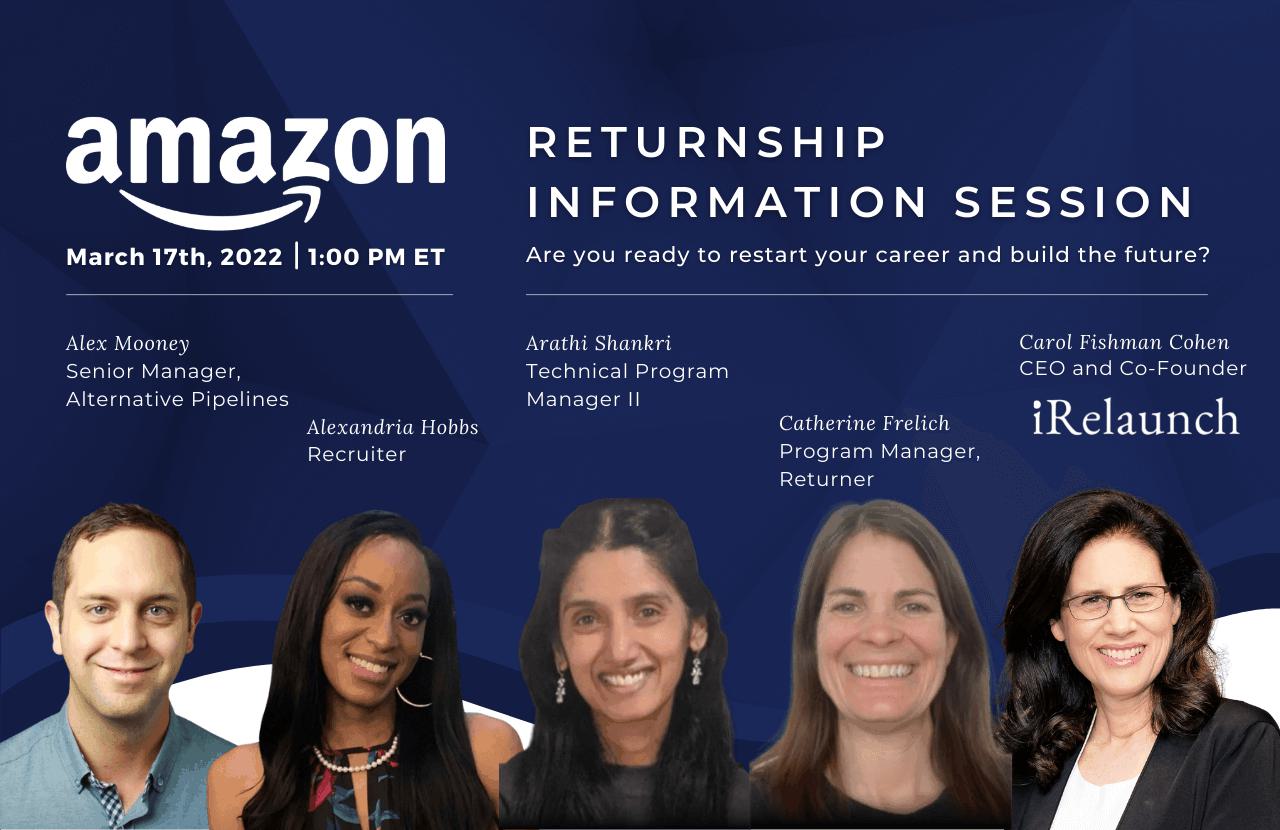 Join us on Thursday, March 17th, 2022 from 1:00 - 2:30pm ET for a virtual event with panelists from Amazon's Returnship Program and Carol Fishman Cohen, CEO and Co-Founder of iRelaunch.

Hear from Amazon's Returnship Program recruiters and how they want to support YOU kickstart your career! This is an event you don't want to miss.

Read on for more information about Amazon's Returnship Program...
Amazon's 16-week, paid and benefit-eligible virtual returnships provide a structured environment through which returners receive work assignments that help them reintegrate into the workforce and acclimate to Amazon's peculiar ways. Subject to performance and feedback throughout the returnship program, qualified candidates may be offered full-time employment at Amazon.
During your Amazon returnship, Amazon invites you to:
Chart your own path. The possibilities you explore, the opportunities you take advantage of, and the impact you have are driven by your ideas and initiative. Your experience and trajectory at Amazon is in your hands.
Accelerate your growth. Amazon encourages you to experiment with new possibilities, take risks, and learn quickly by doing challenging work with the remarkable people you will encounter every day.
Bring your voice. Amazon values individual expression, respect different opinions, and work together to create a culture where each of us is able to contribute fully. Our unique backgrounds and perspectives strengthen our ability to achieve Amazon's mission of being Earth's most customer-centric company.