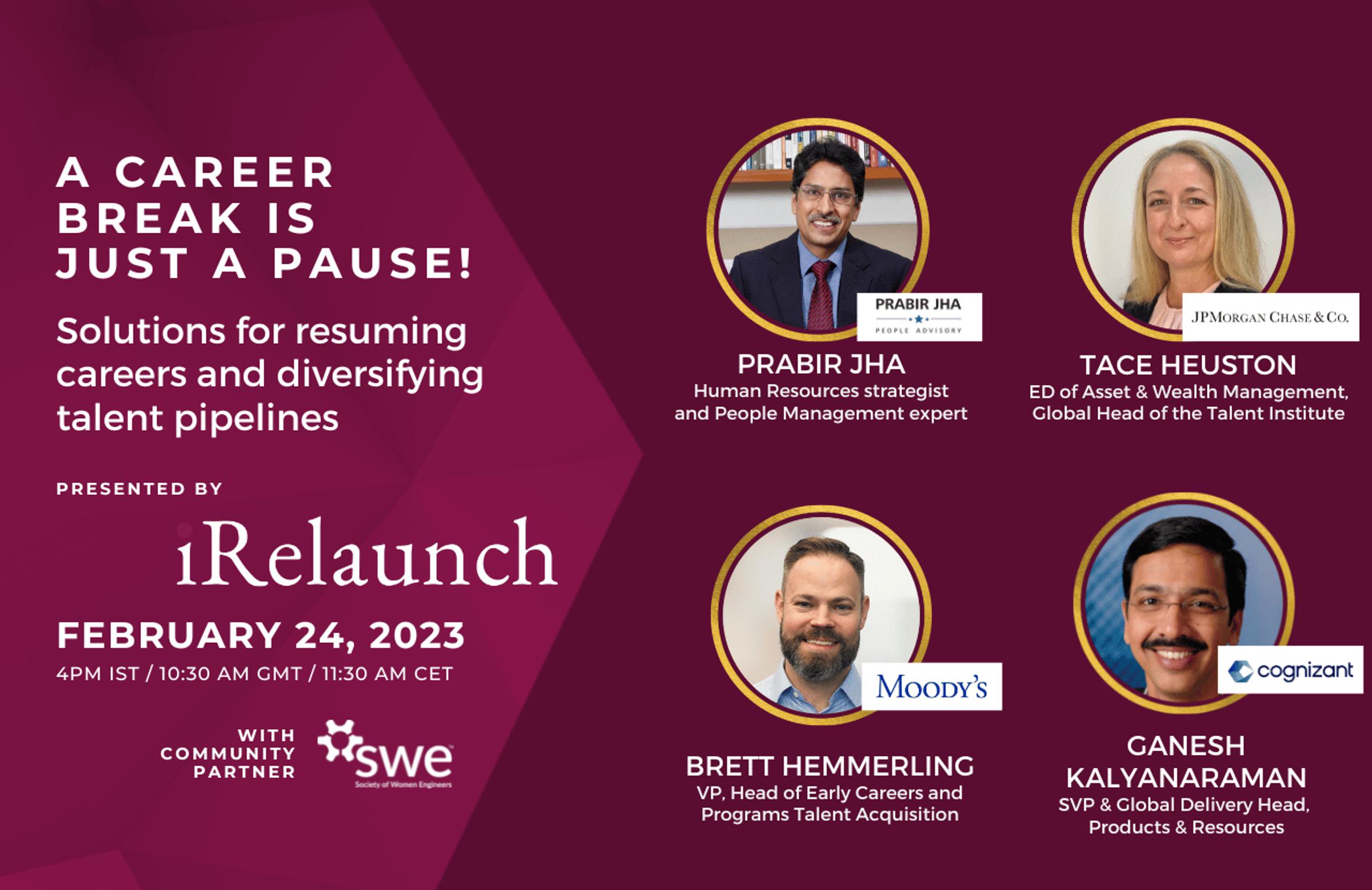 Demand for relauncher talent is increasing globally as international organizations are discovering the strategic advantage found in establishing career re-entry programs. They are not only serving as a vehicle to source global labor market talent but are also becoming pivotal to identify diverse mid-to senior level returning professionals.
This event will prove that a career break - whether it be for childcare, eldercare, time as a trailing spouse or partner on an overseas assignment, or any other reason…is just a pause!

For this international event, iRelaunch is privileged to have the renowned Human Resources strategist and global thought leader Prabir Jha, facilitate an informative and spirited discussion with Tace Heuston from JPMC, Brett Hemmerling from Moody's and Ganesh Kalyanaraman from Cognizant. Learn more about our esteemed speakers below.

We hope you join us on February 24, 2023 at 4 PM IST/10:30 AM GMT /11:30 AM PM CET.