Career Reentry Programming as a Competitive Advantage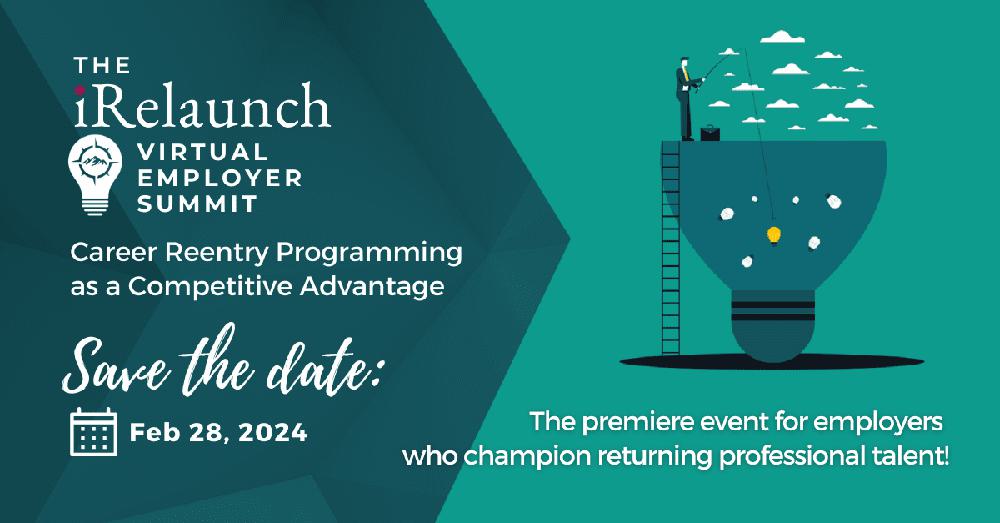 The iRelaunch Virtual Employer Summit brings together the leading minds in building career reentry programs. The Summit provides the opportunity to exchange ideas, discuss innovations with peers, and benefit from the subject matter expertise of iRelaunch. Attendees will have the added benefit of becoming part of the expanding network of career reentry champions and program managers that comprise the iRelaunch Employer Community.
SAVE THE DATE! The 2024 iRelaunch Employer Summit will be taking place on Wednesday, February 28th. Click here to preregister. Note this is a closed session for employers only, and we vet all attendees in advance to make sure only representatives of employers are attending.