EP 263:Relaunchers in Senior Roles: How Carmen Park Rose Through the Ranks after an 8yr Career Break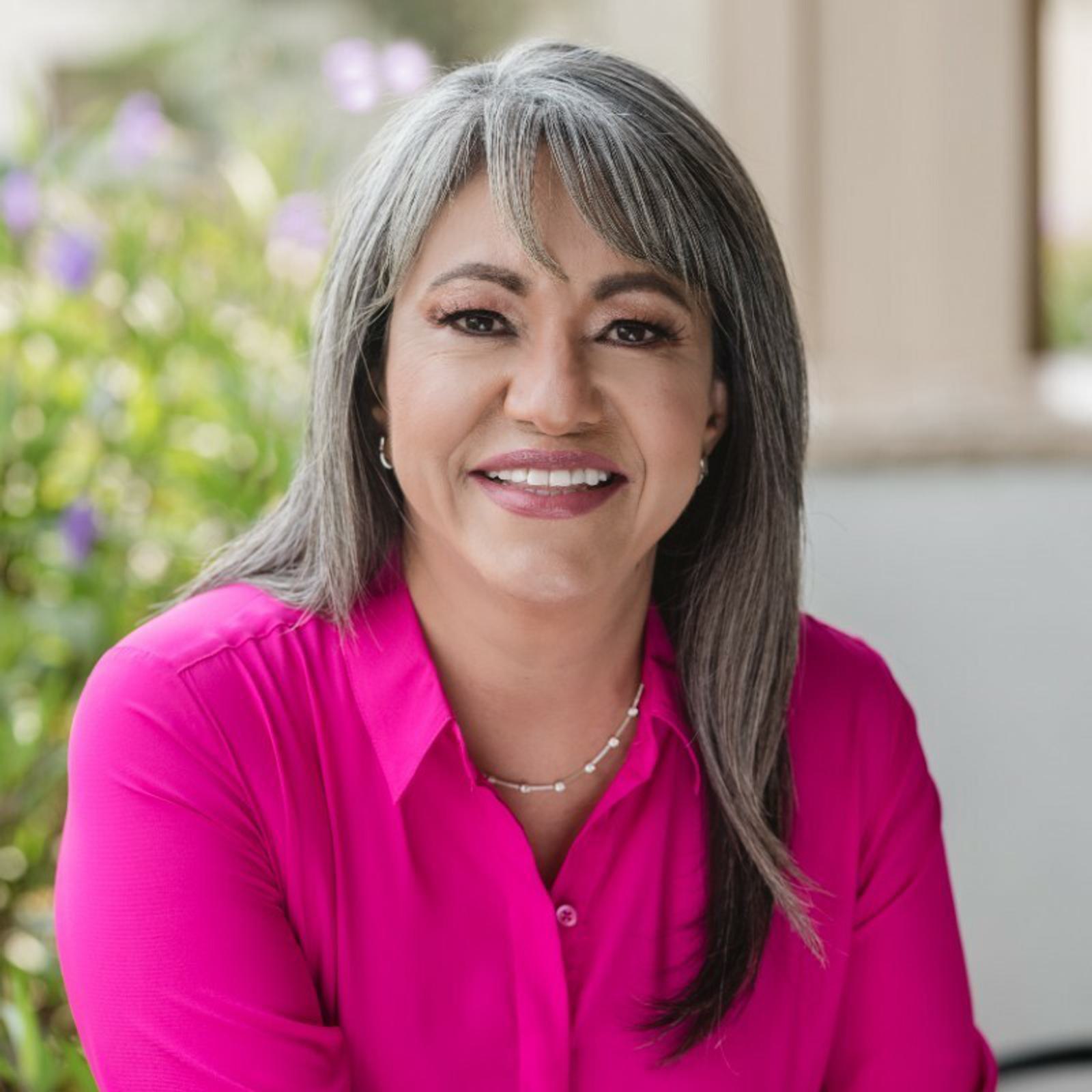 Episode Description
Carmen Park is a technical leader with experience in the automotive, electronics, telecom, semiconductor, defense, and medical device industries. She is a senior manager at Johnson & Johnson and is pursuing a master's degree in data analytics at Penn State University. Carmen returned to a technical role after an 8-year career break. Listen in as she describes the key role her husband had in supporting her before and during her relaunch, and how her involvement in the Society of Women Engineers had a positive impact on her relaunch. Carmen's picture was featured on posters all over the Society of Women Engineer's annual Conference in 2022, which had 16,000 people in attendance! Carmen also describes how her Master's degree has been a factor in her career progression.

Carol Fishman Cohen: Welcome to 3,2,1 iRelaunch the podcast where we discuss return to work. Strategies, advice and success stories. I'm Carol Fishman Cohen, the CEO and co-founder of iRelaunch and your host. Before we get started, I want to remind our listeners who are actively relaunching to go to the iRelaunch Job Board and register there and post your resume, because that is where employers come to recruit and hire relaunchers to work for them, so make sure to take advantage of that resource.


Today we welcome Carmen Park, a data driven technical leader with experience in the automotive, electronics, telecom, semiconductor defense, and medical device industries. She currently works as a senior manager at Johnson & Johnson and is pursuing a master's degree in data analytics at Penn State University.


Carmen returned to a technical role after an six year career break. Her husband had a key role in supporting her before and during her relaunch, and the Society of Women Engineers also played an important role, as did her master's degree studies. And we're going to talk about all of that. Carmen, welcome to 3,2,1 iRelaunch.


Carmen Park: Thank you, Carol. I am really excited to be considered to be here with you. I am very thankful for what you and your team has done to normal normalize career breaks. And, we met in 2018 at the SWE Conference in Indianapolis. I was relaunching at the time and during my analysis and preparation for this podcast, I realized that I follow you to two sessions during the conference.


The first one was with Jennifer Holland, from IBM, where there was a panel with return people coming to IBM and Cummings and Caterpillar, United and United Technologies. The second one was very interesting because, you were, it was your session and you had a panel of HR leaders, who were from these companies, IBM, Caterpillar, Cummins, and, I felt I was there as a the fly in the wall because everybody was coming, representing their companies from an HR perspective. And I was just listening and getting so energized, when actually they said that their success rate for returnships was a hundred percent.


I also attended another session by my awesome friend, Karen Wong Chang, also returning from her career break. So all of you were just so inspiring and definitely, I came out of the conference feeling amazing.


Carol Fishman Cohen: Wow. Well, I love hearing that. Just a little bit of background, so, Jennifer Howand worked for 35 years at IBM. She was still at IBM in 2018, retired from IBM. She was the one who was responsible for launching IBM Tech Reentry. And then she came to work for iRelaunch and she worked here for three years and recently retired for good. This is for real this time, but we were so privileged to have her on our consulting team for the unretirement part of her career.


And I guess the other thing I'll mention is SWE, when you hear us talk about SWE, that's Society of Women Engineers. We call it SWE for short, just so our audience knows that. And in terms of the conversion rates for career reentry programs, they average about 85%. The return, the conversion rates that we were talking about, for the STEM reentry taskforce companies, which was what that panel was representing, you must have heard from one of the companies that was at the top of that conversion rate, but still these conversion rates have been improving over time. It's a very successful model and that model has launched many relaunchers. So it's so great to hear about 2018, and I remember when we met and thrilled that that was the sort of the beginning of you walking out, feeling inspired and ready for your own relaunch.


Carmen Park: Yes.


Carol Fishman Cohen: So, Carmen, I want to know if we could start with a little bit of background, if you can tell us about your career history until you took a career break, and then what prompted you to take the career break?


Carmen Park: Yes, so I am an industrial mechanical engineer and I began my career at Ford Motor Company, in the automotive industry. So I worked as a manufacturing engineer for the final assembly of speed control modules. And then I moved into quality as a quality engineer in the process of assembling circuit cards, and the placement of components on those circuit cards. And, and then I moved into quality management systems where I did the transition from ISO into the new, used to be called QS 9,000 standard for the automotive industry. So that was a great experience early in my career. And also I manage the quality operator operating system, the report of metrics from the site into the headquarters. So I was responsible to run the monthly meetings, reporting the metrics to Dearborn, Michigan.


Another thing that it was very useful when I worked at Ford, was the introduction of Lean manufacturing. And, so I implemented Lean manufacturing in over 50 products, it was an awesome experience combined also with Six Sigma. That, that definitely was a great choice for me to begin my career, being exposed to the latest of the latest and the best programs in any industry, I will say.


Then, I met my husband at Ford in a meeting and we say it was a very productive meeting. We have been married for 24 years. So, we got married, I moved to Michigan where he was working at the time. And, and then later on we went both of us to work at Lucent Technologies, first in Massachusetts, Merrimack Valley, and then later on we were transferred to New Jersey. I have worked with my husband, we know each other very well. At Lucent he was in supply chain, managing fiber optic component suppliers, and I was the supplier quality engineer for the same fiber optic component suppliers.


So we traveled together in groups, visiting sites. And, so he knows me well and I know him well. And, this was definitely something that he has encouraged me to pursue. He knows my potential and it has been great. Then we moved, actually before we moved, we had three children in three years to the date. The oldest and the youngest have the same birthday three years apart. So well established, mid thirties, and then suddenly we had three babies. That was an experience. And I was working for a great company, Lucent Technologies where the benefits were great.


And I was very fortunate to have, a manager that accommodated to my needs and find ways to, as you know, find projects that will work for my schedule. So I will always be grateful for Sherwin Can, he was an awesome person and, and a manager. So then we decided to move to California and I went to work for Qualcomm in the new product introduction group, where I supported corporate R&D and I was responsible to manage and build the prototypes for corporate R&D. A highlight there was that I was part of the team that launched the first wifi on the plane, the Gogo system, and, super proud when friends of mine text me from the plane saying, Hey, thank you Carmen, or I remind my children when I am traveling that I am using the wifi on the planes that I launched in 2008.


Carol Fishman Cohen: Oh, I love that.


Carmen Park: So that was a great experience there. There was this opportunity, what triggered the thinking about the career, a career break, was that, we decided to move to Florida. My husband, had a really good opportunity for his career, and we decided to leave California and move to Florida.


So our oldest was starting first grade and I was like, okay, let's just get settled and then I will start looking for a job. So in, into that move, like in a year and a half, my husband was asked to move to Texas. And then, so then it's okay, let's move to Texas. So then I am like, okay, let's get settled again, and then I'm gonna start looking. Again within a year,


We experienced a health issue with one of our children. And, that definitely took call my focus. My husband for this opportunity, he had to travel to Japan, very often. And, so that took call my attention and I completely gave up on even thinking about going back to work.


She's very healthy, treated, doing great. So, you know, that's what triggered the career break.


Carol Fishman Cohen: Yeah. And so you were on career break for a six year period during that time, during those moves, and during the health issue with one of your children, and when you were on the other side of that, when did you decide it was the right time to go back?


What were the circumstances at that moment?


Carmen Park: Yes. So we moved back to Florida and our oldest was studying middle school. I was desperate to go back. You know what? It kept me sane. I will say, was definitely, my husband talking with me about situations at work and brainstorming together, definitely kept me really active and updated. But also SWE, I got involved with SWE Outreach and I also became a scout leader. I am, I have a Eagle Scout from the Scouts of Mexico. And, so I'm passionate about that and I was able to combine the STEM outreach programs from SWE into Girl Scout activities.


So, my, my troops, I was also co-leader of another, a couple other troops. So then I was dragging everybody to the outreach programs in STEM that I could find local.


Carol Fishman Cohen: And so you said that your husband would come home and talk to you about some of these technical challenges and issues that, that he was facing, and pretty amazing because you had worked together as colleagues before, knew, understood your potential, your abilities and obviously a huge amount of respect there. So, he would come home and talk about these and by having those conversations, you would maybe look something up or did you take a course or something? Or like how did you stay current to have those conversations with him?


Carmen Park: No, I didn't take any course. I read the SWE magazines. I have Facebook and I follow NASA in, and big companies with the latest technologies and things like that. So that's how I was keeping myself current. I had some neighbors that were also with a technical background, taking career breaks.


And they were actually taking courses in community colleges, and so this is something that I didn't do. I just couldn't find the time to, to focus on that. But going back to thinking about what you have done before in your career, we have to go back to the beginning of who we are, why we decided to study where we were, where we decided to study, what is the subject that makes us obnoxious maybe for some people.


And, so, because that's where is your passion, Yeah. So we cannot forget that.


Carol Fishman Cohen: Yeah. So, when, at what point did you decide, I'm really ready to relaunch, and what were some of the initial steps that you took in your job search?


Carmen Park: Yes. So yeah, it was 2018 and I said, that's it, I need to go back and the way I'm gonna go back is going to the Society Women Engineers Conference.


And also, before going to the conference, I reach out to a book that I have used several times in my career. The original name of the book was Knock Them Dead, and they also always follow that year where it was printed. So they were always like, Knock Them Dead, 2005. That's the first one I had. Then, Knock Them Dead, 2007 and eight and all that.


So when I went to look for the book, I realized that the title has changed a little bit. And it was printed in 2017. It has the latest of the latest in terms of LinkedIn and everything that has been now converted electronically. Yeah. So the name of the book is The Ultimate Job Search Guide, okay, and the author is Martin Gate.


Carol Fishman Cohen: All right. So I just wanna tell our listeners we'll, put that information and hopefully a link in the podcast notes if anyone wants to take a look at that.


Carmen Park: Yes. So with that book, I, as I said, I use it several times in my career because the moves and I had to look for a job.


This book, is one of my top three books that I am so attached sentimentally even with this title. Yeah. Because, the book has all the questions that they can ask you during an interview, but also includes why they're asking that question, and also how you should answer the question.


And then it has this also. section that makes you think what I said before about who you are. Why you did you, why I decided to go into engineering, what I was thinking in middle school, what I was thinking in high school, and then also make me refresh my, my, my mind about my, the achievements that my career in my career before I took the break.


This is the book I will recommend everyone to get, to bring your confidence back if you are struggling with that. Definitely. For sure. It's a good thing. Then, after reviewing the book, I reached out to great friend AC Austin. She was my neighbor in Texas and she also was in a career break, and she relaunched earlier than me. And her background is, in re in human resources in high tech companies like Microsoft. So, hey, I call AC and I said, Hey, I'm coming back, and I need your help. So she reviewed my resume. She gave me all the tips and brought to the light all this concept of buzzwords in your resume that had been aligning with the job description. So that, and she helped me interview, she interviewed me and gave me pointers and all these things. And then, I went to the Society Women Engineers Conference. I think when you are prepared to come back, you need to announce to the world that you are coming back, especially your family, because you are not gonna be available like you have always been, and it needs to be very clear that someone, somebody else needs to start getting into the picture, you know? Yeah. So your immediate family, your extended family and friends.


So here in, in this, example with me, my kids got a memo from my husband saying, do not text your mother at all, at all. And when you need something, call daddy, don't call mommy. Yeah. that's how the switch was changed. Yeah, and he took over. He took over everything so I could focus on preparing for my interviews and, and, just refreshing my, my, my mind with, Lean Six Sigma, if, I went and checked if something had changed, but really nothing has changed other than now we have electronic format or templates. yes.


Carol Fishman Cohen: Wow. Okay, you are reviewing this, you're reviewing Lean and Six Sigma. Your husband takes the lead parent role at home.


You're coming to the Society of Women Engineers, the SWE Conference. You're having conversations with your neighbor and with other people. And then what were some of the key moments that led to your actual relaunch and where did you relaunch?


Carmen Park: Yes, so I left the conference end of October, I put my resume online October 28th, and I had a job offer December 15.


Carol Fishman Cohen: Wow. That's extremely fast.


Carmen Park: Yes.


Carol Fishman Cohen: What do you attribute that to?


Carmen Park: Several things. I'm gonna give you the behind the scenes story and then the light, the story in the light. So I was approached by a recruiter and she interviewed me. She took my resume and submitted it to a company called Command Aerospace, that is in defense.


So I got a call from the Director of Quality. I was interviewed over the phone, and then he said, next week I, I would like you to go to the site. So I met there with a hiring manager and my, and two of my colleagues, and they interviewed me. So then the following week they said, we want you to come and interview with HR.


And, everything was just looking great. The position, as I mentioned, maybe I maybe before I, I can't remember, but I have done everything in quality management. quality technical, pretty much everything. So, this position was a senior product assurance engineer, and it was technical, so it was just like a, perfect, perfect glove to my hand.


I had all the qualifications and the experience for this position. But what happened is that now I am in my interview with HR, and, I mentioned that, something I can't remember specifically, but they realized that I was coming back from a break. And they were very surprised.


And, and I was surprised too. so first I interview with the a HR manager, and then I think they, they said, okay, let's pass her to the big head in HR here in the plant, make sure we are doing the right thing. Yeah. We had a very nice conversation with the HR group and I told them that ask me any question, I am, I can answer it, and I am ready. I am ready to come back. One thing that I want to put in there is that, I was in the right time at the right place in Qualcomm when they launched the latest Microsoft Office. And they sent all the employees for a week training in PowerPoint, everything. Okay, so then I went for my career break and I am coming back, and the tools are still the same. And then my children now are in middle school learning and high school learning about Microsoft Office, and I am there helping them Ah, so yeah. So then that was not like something that I had to get up to speed.


I, I knew how to use that. So I went back to the a recruiter after the interview and I said, they didn't know that I had a career break. Yeah. And she said, yeah, I took their job description and I put next to every bullet point your resume experience, and I omitted the years. So, that was a trick.


It work and, I hit the ground running. We had achieved the plant work four days a week, 10 hours. And my onboarding lasted five days. So I was with a colleague, dear colleague, onboarding me. And then after the fifth day, they are like, You know what to do, you know where we sit, so go and come and ask us if you have any questions. yeah. It was very easy for me to come in.


Carol Fishman Cohen: How did you know, like what level and compensation to apply to and to negotiate for?


Carmen Park: Yes. The position was a senior engineer position. So, basically, it was like I never left.


Carol Fishman Cohen: I see.


Carmen Park: Like I continued moving up.


Carol Fishman Cohen: So you came in at the same level that what you left and the same compensation basically as what you left?


Carmen Park: Yes, actually even more than what I was expecting because, we don't talk about money. And, I just was not sure what I was asking was appropriate and they actually end up offering like $20,000 more than what I was expecting. So it was great. It was great. I was just very happy for the opportunity.


Carol Fishman Cohen: So you came in through this recruiter, which I think automatically puts you somewhat in a different track inside the company. How did you this recruiter find you? Or how did you know this


person?


Carmen Park: I think it was through like Monsters.com or Career Builders. I am not sure. I didn't ask her where she found my resume.


Carol Fishman Cohen: Yeah, but it was your very specialized, extensive experience in this particular area? All right. Okay. So when you were back on the job and they said, just go, were you able to hit the ground running or were there other, any, technical updating or that you had to focus on once you were inside the organization?


Carmen Park: So in terms of the product, it was a new product for me, so I just took the spec and I started reading it. But in terms of the manufacturing process, how to identify issues in the product or in the process, that was just like natural for me. Yeah. And, to the point that six months into working in the plant in Orlando, they asked me to go to Connecticut and help a team that they was having some issues with quality and, I did very well.


I got an award, a director's award for my white paper to improve the process. And, very proud of contributing to the defense industry. I am an immigrant, I am a citizen, and just very happy to be able to give back what this country has given me.


Carol Fishman Cohen: And can you talk a little bit about your, the master's degree program that you're in and when you decided to start that program and why?


And maybe a little bit about your status in it now.


Carmen Park: Yes. So I'm gonna refer again to that book, The Ultimate Job Search Guide, because when I was doing the section of professional soul search that I call that section that way, I actually realized that being in five industries at that time, the common denominator for my success moving from one industry to another was data.


And I mentioned that at Ford, I worked with metrics and data.


Carol Fishman Cohen: I see.


Carmen Park: So I come in into the companies saying, what are you measuring? And give me access to the data. So I realized before my reentry, that data was the constant, right? So then I go to the conference and there were, there are some sessions about big data and data analytics.


And so I did some reentry and I did some data analytics sessions and, I got very excited. I was already the queen of people tables, so I wanted, I needed an upgrade.


Carol Fishman Cohen: I love it.


Carmen Park: So then I reenter and I started looking, where I should do my master's degree and also in, in the range of data analytics you have a data science scientist, then you have data analytics, and you have business analytics.


So I met with professors that wanted me to go into data science. I am considered a subject matter expert in manufacturing now. And then, going into data analytics is a really awesome combination. The professors were like go in to data science. But then I started checking and the prereq, I didn't have the prerequisites of the prerequisite, and I had to just basically go back and get a computer science degree, and then I would just become a data scientist. So I was not planning to do that.


Then in the business analytics, you have dashboards already with metrics and you learn how to analyze the data. So I wanted something in between, technical and, but also I could use my background in manufacturing. So I found this program, actually three programs, very good, Penn State, University of Michigan, and also Villanova University. So I was accepted into the three universities and it's a data analytics program, and they also call it professional studies. It's a master's degree in professional studies, because you, everything is hands-on. You learn to program R, I learned R. I'm, I am learning Python.


I created a database in Docker and Sequel and hands-on experience and really fun. Really, I will recommend it to anyone to look into it.


Carol Fishman Cohen: And how long is the program and are you done with it or almost done with it?


Carmen Park: Yes. So I am three quarters into the program. It's 10 courses, nine courses and a project. So I am in my, I am in my seventh course and I am planning to graduate, next spring.


Carol Fishman Cohen: Wow, congratulations. So you're taking these courses at night or you're taking them online or on the weekends?


Carmen Park: Yes. Whenever you, it's a, it is a world campus for Penn State.


Carol Fishman Cohen: I see.


Carmen Park: And, yeah, I, after work I might do some work during the week, or sometimes I just spend time on the weekend, doing my homework in the lessons.


Carol Fishman Cohen: And then, so you're in the home stretch and it sounds like there's a capstone project that's still, you need to complete. And having this, credential now, this master's degree in the specialized area, how is that impacting your career goals and your career progression?


Carmen Park: So I started my master's in 2020. And I attended the SWE conference virtually, SWE in, in October 2020, and, I was approached by several companies just because I put in my resume that I was doing my master's degree in data analytics. As soon as I updated my LinkedIn and other places, my world started changing dramatically. Really exciting.


So, after the conference I end up interviewing for three companies. Carrier, Light Path Technologies and Faro. And, I received in February 2021, 3 offers, the same week.


Carol Fishman Cohen: That must have been a great week.


Carmen Park: You know, it's something to feel proud of, but also very stressful.


So I decided to go with Light Path Technologies and Farro it was a director position. And, and very fortunate it was 10 minutes from my house.


Carol Fishman Cohen: That makes sense.


Carmen Park: That was amazing. Yeah. I didn't have to disturb anyone in school or anything, relocate or anything. I went to Light Path Technologies.


Then in October, 2021, I went again to the conference, and I was recruited by, again, at several companies and, that was my first moving to IT. I went to work for JBO in the quality group, mixed with IT, for product call electronic SPC, which is statistics process control. And, that was a circle that was close in my career because when I worked at Ford, my first position in quality, I was a SPC coordinator, in this process of circuit cards manufacturing. And, we were documenting defects on these boards. It was like 25 years ago. And I remember thinking it would be so awesome if we had the parametric data from the equipment so we could have perfect setups. And then we'll have perfect quality.


So 25 years later, there is this opportunity to be the product owner of, the electronics SPC. And then we had all this parametric data now, that we don't even know how to do with it in our systems. They have to get up to speed with the amount of data that we were collecting. So that was just like, the side story.


Then, a year ago I started working for Johnson & Johnson in the IT department supporting manufacturing plants in medical devices in the strategy and operations team. And just three weeks ago I started transition into the data and analytics group in IT. So I am beyond excited and grateful and everything.


Carol Fishman Cohen: Yeah. And what are your ultimate career goals? Can you talk a little bit about ambition and how you think about, setting career goals for yourself?


Carmen Park: Yes. I have this, quote here in my office that is, that it says, Nothing in the world has been accomplished without passion. And, I am very passionate about continuous improvement, and passionate about, also as a minority person, a women engineer, Hispanic, and I am an ally for opening out in bringing, moving, up in my career is very important for me because that's how we can change things. You know, have a bigger influence in the company and in the world. I am very pleased to be at Johnson & Johnson where we have metrics, very specific and is the first time I have seen those metrics about how many black people we are bringing into the teams in the small teams, how many women, and how many racial diversity is in the teams, and also gender diversity.


It's just that's the combination. I am very passionate about technology, but I am not just that, right? I am also very passionate about diversity work. I have worked with people from around the world. I have had managers from around the world. The only continent has been Australia that I haven't worked with.


At the end, we all want to be happy, and the best for our children. So, inclusivity is is great and especially in technology and innovation, is key. I have experienced it and this is very important.


Carol Fishman Cohen: We're running out of time. I have more questions I want to ask you, but I think I'm going to jump to the question, that is the final question and the one that we ask all of our podcast guests, and that is, what is your best piece of advice for our relauncher audience, even if it's something that we've already talked about before?


Carmen Park: Yes. first that book. I mentioned again. This book, every time I have looked for a job, I have gotten two offers, until 2021, I got three. So.


Carol Fishman Cohen: Amazing. All right.


Carmen Park: Be careful what you wish for, but this book prepares you so well that you come into an interview actually almost like high fiving everybody because you feel so confident. You, you have, three examples of how to answer a question. So that's one advice. The other one is, connect with societies in your field.


That is really important and, very hopeful that I have seen while applying for jobs in the last four years, they are asking you if you are part of a return, returnship. So finding that in the company's career pages is very encouraging, and J&J also has it.


And then go and, for me it was like, I wanna maybe that do a refresher in Lean Six Sigma. And, so I, I took a course and, just, make me think that I really haven't forgotten everything. So that is, that is important. And you, my gosh, iRelaunch, I refer to all my mentees that are returning and, the Facebook group that you have is amazing.


And, everybody that collaborates is great, resources, participating career fairs. You have a career fair, you have a conference also, and virtual career fairs or in person career fairs. Another thing is that, if you have an interview and then they don't call you back, yeah, it's fine.


You practice. So then the next interview, you are gonna do better. And so I would recommend to go and apply as many jobs as you can at the beginning, so then you get comfortable talking about you and your, and your career and definitely build your confidence.


Carol Fishman Cohen: Wow. that's incredible advice. So many different pieces of advice, but a lot for people to consider. Carmen, thank you so much for joining us today and sharing everything.


Carmen Park: Thank you. Thank you, Carol. it is a, it's a pleasure being here. And thank you, thank you for everything that you have done. For that idea that came to your head and you have made you, you have built a company and you are changing the world.


Carol Fishman Cohen: Wow, well thank you for saying that. At iRelaunch, it's so gratifying for us to be working with relaunchers and now be at this point where we're speaking with relaunchers like you who have been back for an extended period of time and are inside organizations and shifting perceptions by your example, and also by your openness and interest in hiring other relaunchers to work for you. So, this is something that I think, helps all of us and all, all together. So I just appreciate you talking about iRelaunch as being helpful at that critical point when you are returning.


Carmen, thank you so much. To our audience, thanks for listening to 3,2,1 iRelaunch, the podcast where we discuss return to work strategies, advice, and success stories. I'm Carol Fishman Cohen, the CEO and co-founder of iRelaunch and your host. Be sure to go to iRelaunch.Com to reference our range of resources there for you, including our Job Board where employers go to recruit and hire relaunchers to work for them, and access our many other resources, including events that are coming up for you, our Roadmap, and we try to meet with you and connect with you in many different ways, including with this podcast.


So please become part of our community and stay active, and we'll do the best we can to support you as you're relaunching your career. Thank you so much for joining us.
Do you enjoy our podcast and want to make sure other relaunchers can find our return to work advice?
Be sure to rate, follow and leave a review of our podcast using our handy guide so we can reach even more relaunchers!
New to our podcast?
Find out more about our most popular episodes and content of the 3, 2, 1, iRelaunch podcast!