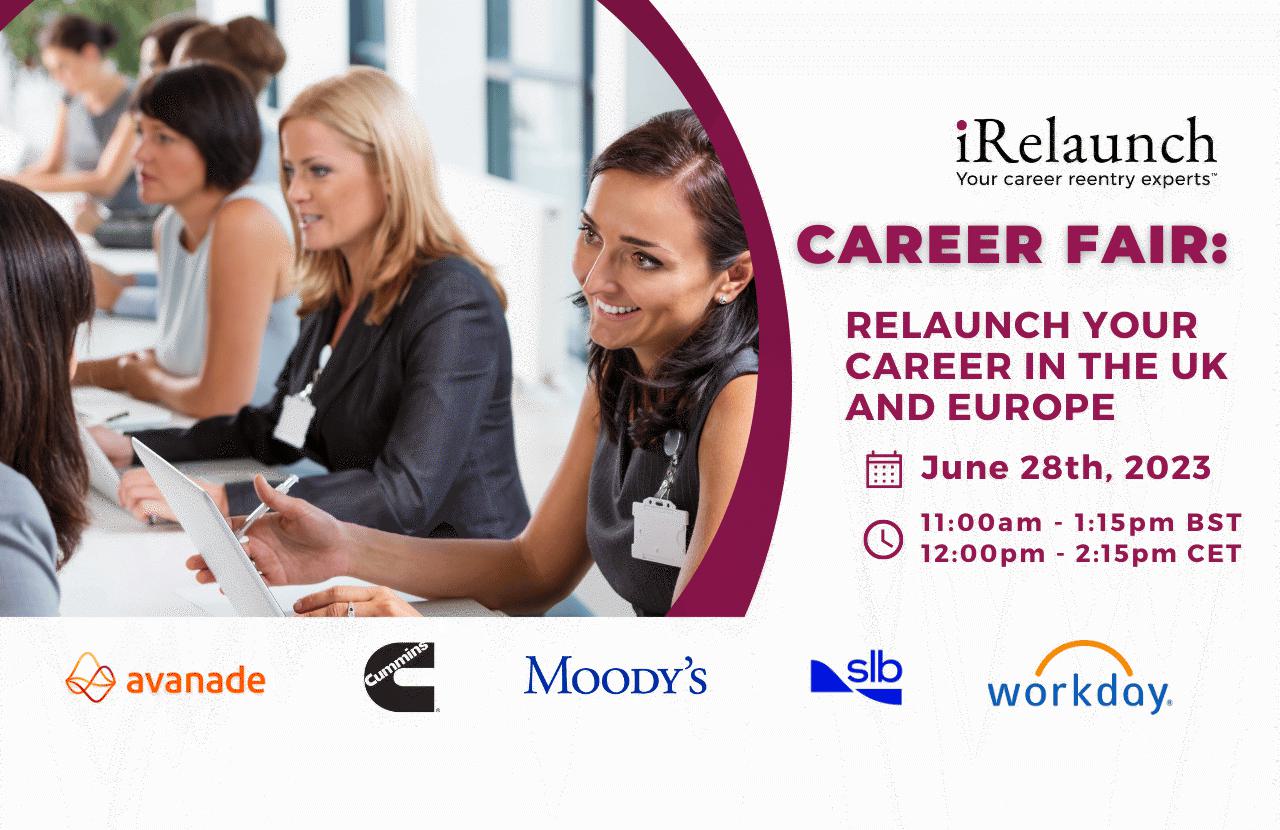 Join us for a FREE virtual employer showcase and career fair featuring Avanade, Cummins, Moody's, SLB and Workday who all have jobs available either in the UK or Europe.
iRelaunch Director of Global Growth Markets, Simran Bajwa (based in the UK), will lead a discussion with our panel of employers looking to hire returning professionals. Hear their first hand reflections about their company culture, strong interest in the relauncher talent pool, and what they value most about relaunching professionals.
Nina Lawrence, Head of Programmes - Gender and Workplace Equality, UK Government Equalities Office will be delivering the keynote address. Nina will share her perspective on the role played by the UK Government Equalities Office in influencing policy decisions supporting career reentry programs, how they benefit organisations and why they're essential in integrating talent back into the workforce.

Following the panel, we invite you to join the career fair where you will be able to have live video conversations with recruiters from Avanade, Cummins, Moody's, SLB and Workday in their "virtual booths."
The entire event will take place on the virtual platform Brazen.

If you live in the UK or Europe, we hope you join us on June 28, 2023 at 11:00am BST / 12:00pm CET.
Pre-registration is required