Accelerate Your Relaunch with The Acceleration Project
5 ways The Acceleration Project can help you accelerate your relaunch…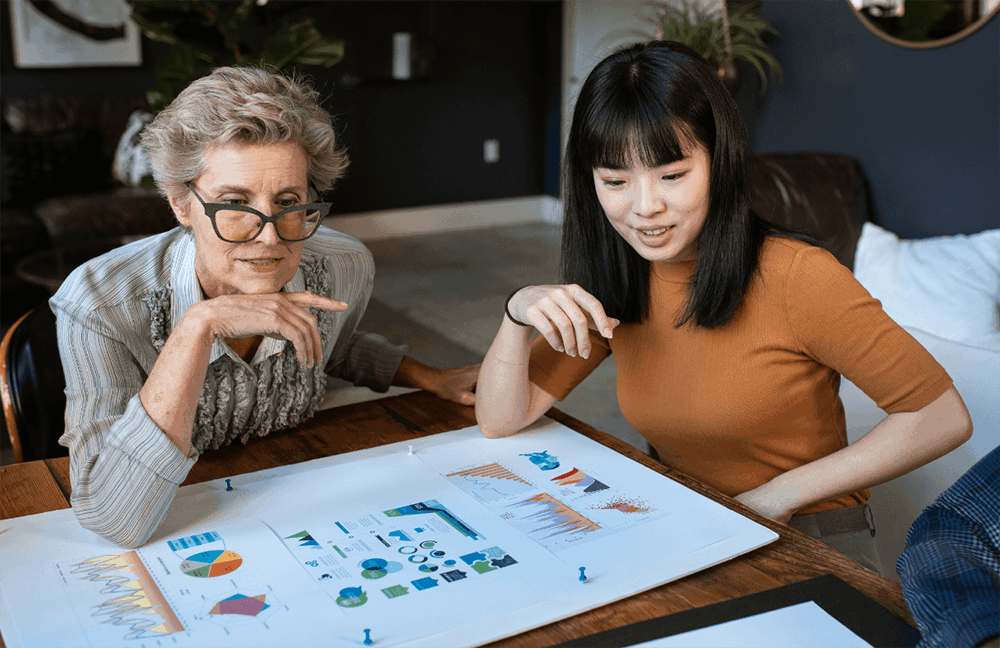 Many professionals who are looking to relaunch their careers wonder how they can return to an increasingly competitive job market. They worry they don't have the confidence, skills and network to find the right job, and there are few opportunities that allow them to achieve the work/life balance they are looking for.
Strategic volunteerism - choosing a volunteer role that incorporates your personal and professional goals - has become a way to bridge the gap for many who have taken a career break or simply want to pivot to a new field.
But finding volunteer work that allows relaunchers to both refresh existing capabilities and build new and marketable skills can be a challenge. But look no further - The Acceleration Project (TAP) allows for both.
Here are 5 Reasons why TAP is the right place for you to accelerate your relaunch….
1. Compelling Mission
The Acceleration Project is a nonprofit whose mission is to ensure all small businesses have equal opportunity to grow and thrive. They specifically aim to empower under-resourced small businesses by providing high-impact strategic, financial, operational and marketing support. They offer this support by leveraging the talent and experience of their pro bono team of professionals. This mission has never been more relevant as so many small businesses have struggled during the pandemic and continue to seek help to stay viable.
2. Unique Value Proposition
TAP offers its pro-bono consultants in-depth skills training and opportunities to create a path for continued professional and personal fulfillment. They provide their team with exceptional programming and development which includes workshops that teach both hard and soft skills, networking events, case study sessions, peer coaching, and extensive project support. Some recent professional programming topics were Public Speaking, Negotiation 101, Digital Marketing, Financial Statements 101 and Introduction to Meditation, Positivity & Resilience During Challenging Times, just to name a few. As you can see, volunteer consultants receive a great deal in return for their time.
3. Flexibility and Opportunity
The Acceleration Project offers a wide variety of project opportunities with flexible scheduling and the ability to demonstrate new skills in a supportive environment. When assigning work, they consider the consultants' interests, expertise and availability.
4. Culture
TAP has built an organization that embraces inclusivity, innovation, and collaboration.
They welcome all perspectives, celebrate differences and strive to unlock each individual's potential. TAP intentionally works to create a diverse community because they realize diverse voices make them stronger and allow them to deliver better services to their clients.
TAP continuously strives to be innovative and offer creative solutions to its clients. Its team utilizes tools and strategies that are effective yet manageable for small business owners.
TAP prides itself on its collaborative work environment and support system. Consultants often work in teams, share ideas and provide each other with resources to deliver exceptional service.
5. Strong Leadership
TAP has a dedicated management team that strives for excellence and has propelled the organization through substantial growth. They are passionate about TAP's mission and the quality of service provided to small business clients and partners. Service delivery directors are readily accessible and offer support and guidance to team members on all projects.
As you can see, TAP offers a platform where job seekers can re-skill and rebuild - all while having a meaningful impact on local communities. TAP has reimagined the traditional nonprofit model, and it has been wildly successful. Their team of 163 consultants has served thousands of small businesses effectively. Since its inception in 2012, TAP has attracted the best and brightest who want to apply their knowledge, experience and passion to meaningful work, and given them a flexible, collaborative environment to do so.
---
TAP is actively recruiting pro bono consultants to help it execute its mission to support small business owners. Apply now - you can make a difference!