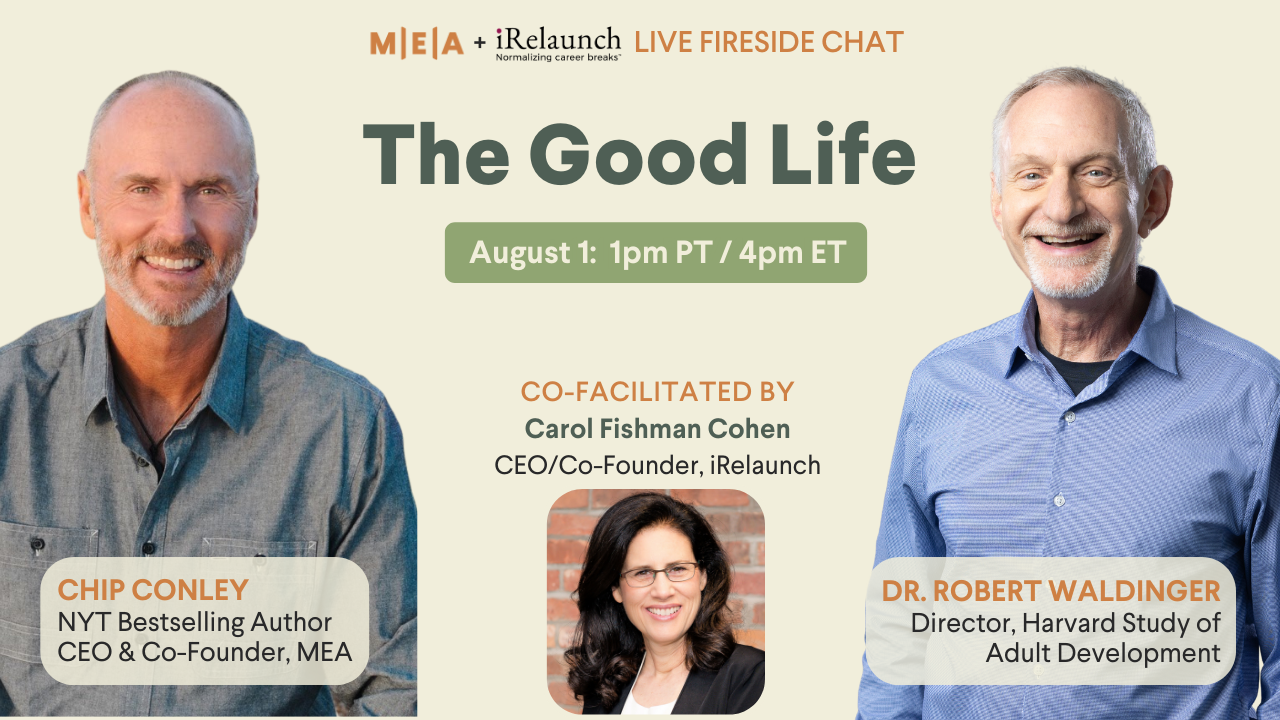 Tuesday, August 1st at 1pm PDT/ 4pm EDT
The longest running scientific study on happiness ever conducted by Robert Waldlinger and Marc Schulz at Harvard revealed the simple yet profound answers to what makes for a good life, or a fulfilling and satisfying life. The answer can be found in one word: Relationships.
Join us to explore the impact of all kinds of relationships in our lives: friends, family, partnerships, marriages, co-workers, friends made at school, church, book clubs or pickle ball courts
The good life brings together science and personal stories to show how connections with others builds a foundation for wellbeing.
Chip Conley from MEA and Carol Fishman Cohen from iRelaunch will share the stage with Robert to explore the study in general and then shift the conversation to midlife and our extension of the good life into the second half of life when our careers may shift or end and the desire to build new communities and to find greater meaning becomes more important than ever.