Work-from-Home and Flexible Job Opportunities
Not quite ready to work outside the house or prefer a flexible arrangement? We have some suggestions.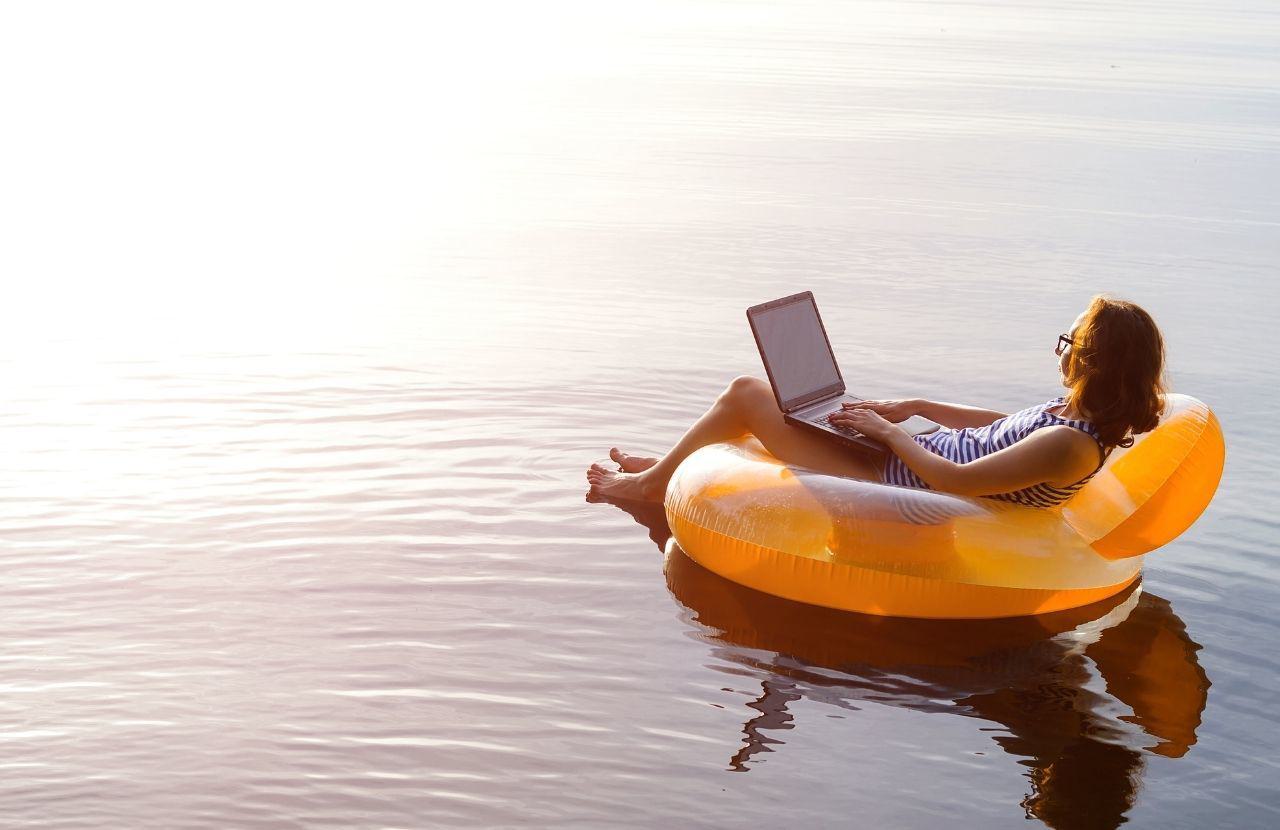 There are lots of reasons why relaunchers often choose to return to work in a flexible position or one that allows you to work from home. You might be a stay-at-home parent not quite ready to leave the house, or a caretaker for sick or elderly family members. You might be recovering from an illness yourself, or you might just want to cut down on your carbon footprint by choosing a job with no commute. You could be part of a frequently moving military family looking for a job that easily transfers to your new home base, or a retiree who wants to stay active professionally and earn a little extra income.
We know that relaunchers fall into all of these categories, and fortunately, there are as many opportunities for remote or flexible work as there are reasons to choose this style of work.
We've gathered some top work-from-home and flexible resources for you. The job varieties are endless, but some specialize in a particular function more than others. Be sure to look through all of these sites and remember that all "tech" jobs aren't for programmers just as all finance jobs aren't for analysts.
Fairygodboss
Co-founded in 2015 by Georgene Huang & Romy Newman, Fairygodboss is a crowd-sourced platform that allows women to anonymously and candidly review and share information about job flexibility, salaries, work-life balance, maternity leave policies and job reviews about the companies where they work. Employers on the Fairygodboss job board choose to embrace this transparency in order to reach and support gender diversity and equality. Fairygodboss often hosts virtual career fairs for women.
Some examples of current remote or flexible job opportunities are:
Senior Marketing Strategy Manager
Commercial Account Executive
Project Manager
PowerToFly
PowerToFly was founded in 2014 by Milena Berry and Katharine Zaleski to connect Fortune 500 companies and fast-growing startups with women who are looking to work for companies that prize gender diversity and inclusion. Companies value PowerToFly for building a pipeline of vetted women in tech and across digital. In addition to job postings, the site holds regular live chats and webinars on a wide range of topics. The platform does not charge members of the community any fees for using the site or attending events. Rarely a fee is charged for specific webinar or event on a case-by-case basis.
For more information about these job types and the best work-from-home companies rated by PowerToFly, read these articles they published in early 2019: 2019 Best Work-from-Home Jobs and 2019 Best Work-from-Home Companies
Some examples of current remote or flexible job opportunities are:
National Account Manager
VP Engineering
Senior Security Researcher
Glassdoor
Started in June 2008, Glassdoor operates on a foundation of providing workplace transparency to its job seekers, with extensive job listings, company reviews, CEO approval ratings, salary reports, interview reviews and questions, benefits reviews, office photos and more, shared by employees of those companies. Additionally, the site offers a "Know Your Worth" salary estimator tool, and visitors can set up alerts for specific jobs in which they are interested. There is no charge to apply for jobs listed on the Glassdoor website.
Glassdoor recently published this article listing 14 companies that let you work remotely, based on reviews on the Glassdoor website.
Some examples of current remote or flexible job opportunities are:
Head of Compliance
Data Scientist
Virtual Executive Assistant
Flexjobs
Founded in 2007 by Sara Sutton Fell, Flexjobs filled the space Sara found when she was looking for a job during her pregnancy. Dedicated to providing job seekers with legitimate, flexible opportunities with accredited employers, Flexjobs offers a wide variety of free job-related information. However, to access the full job listings you must to be a paid member. Membership levels range from one month to one year. The site offers flexible jobs from part-time to full-time, entry-level to executive, in 50+ categories.
Some examples of current remote or flexible job opportunities are:
Video Remote Interpreter
Vice President, Operations, Physician Revenue Cycle Management Services
Medical Coder
FlexProfessionals
FlexProfessionals was founded by three mothers and experienced businesswomen who saw the need for and value of part-time professional employment. They work with experienced business professionals who are seeking part-time or flexible employment in the Washington, D.C. and Boston metro areas. Most of their jobseekers are professionals with a college degree and at least 10 years of professional work experience. To get started, job seekers upload their resume to join the network at no cost or obligation. FlexProfessionals will send you a weekly email highlighting new jobs in your area. All jobs are posted online.
Some examples of current remote or flexible job opportunities are:
Copy Writer / Editor for HR Comm
WordPress Web Developer (Part-time, Virtual)
Accountant
Virtual Vocations
Virtual Vocations is a 100% telecommute company. While there is a free registration with limited access to jobs, their three paid-subscription levels (monthly, three months, six months) offer full access to all job posts and priority alerts for jobs that match your interests. Users are able to filter for telecommute level (100% telecommute, majority, frequently, occasionally) weekly hours, and employment status (permanent, temporary, independent contractor, seasonal).
Some examples of current remote job opportunities are:
Remote Cybersecurity Sales Operation Analyst
Remote Business Intelligence Operator
Remote Publications Medical Director
Looking for more resources?
Skillcrush recently published this larger list of flexible work job boards.