Diversity In The Workplace Benefits: 5 Studies To Take To Your Boss
This article originally appeared on PowerToFly's blog. PowerToFly introduces women and underrepresented minorities to executives and hiring managers at top companies.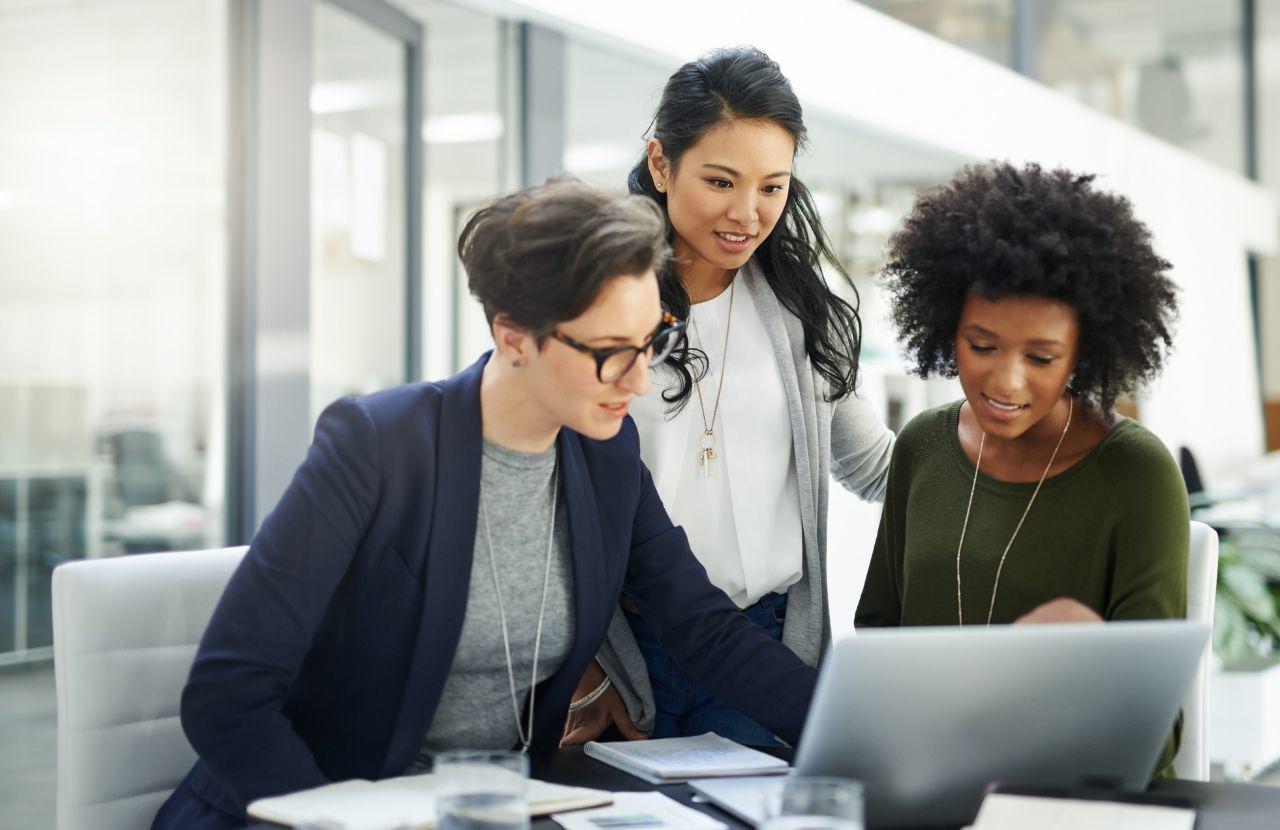 By Katharine Zaleski, PowerToFly
Recently, a recruiting manager at one of the world's largest companies told my team he was struggling to build a case for investing in more diversity-focused initiatives. His employees were questioning why their company would be spending money on diversity recruiting campaigns, including events, where women and people of color could hear why the company should be considered an inclusive place to work.
I was shocked. It's 2018. Homogeneous teams are not only bad for business and the economy as a whole, but diverse teams literally strengthen profits and innovation within workplaces.
Study after study has proven this.
Then it dawned on me that so many people are ill-equipped to make a case for the benefits of diversity in the workplace.
Don't worry. What follows is a quick guide for how to make the case. It includes research from Harvard, McKinsey, Gallup, and peer reviewed studies for you to lay out how your business could be reaching new levels of productivity, profitability, and long-term enhanced recruiting outcomes if diversity were to become a priority. Take this to your boss, skeptical colleagues, and even your uncle who argues that his male-dominated workplace doesn't need to change.
1. Diverse Teams Produce Financial Returns 33% Higher Than The Industry Mean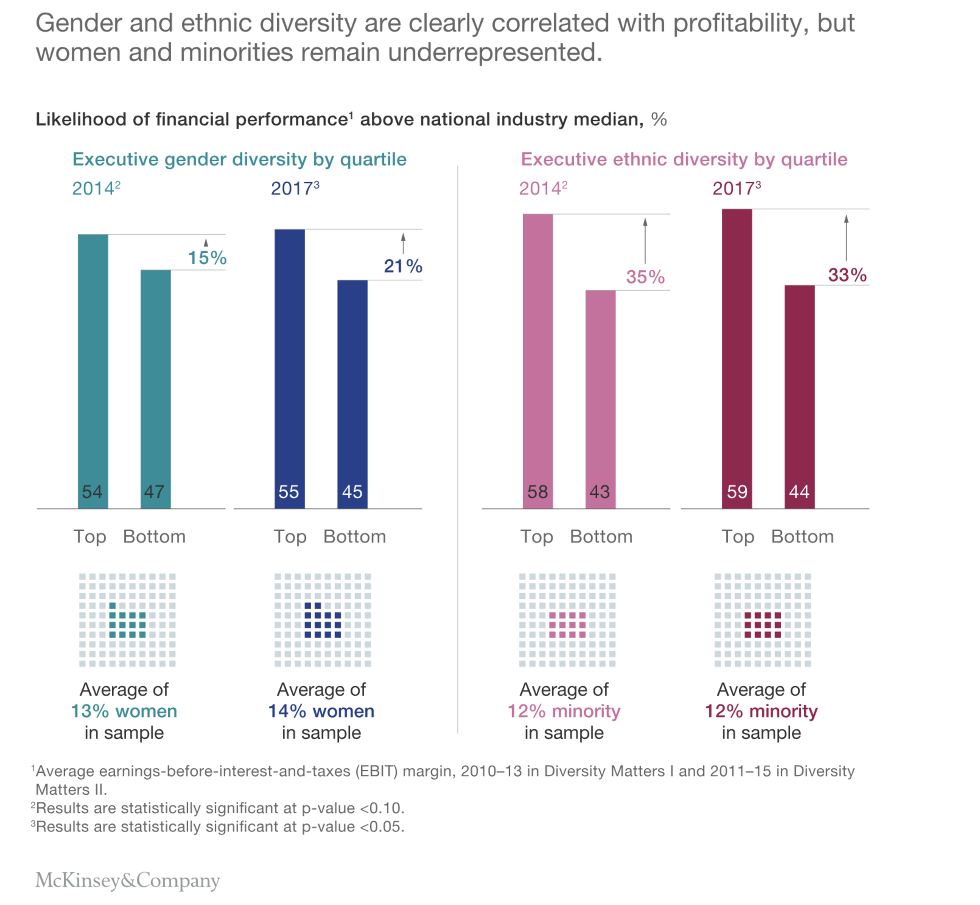 A 2017 McKinsey Study used a data set of 1,000 companies to determine that profitability and long-term valuation increased dramatically when teams were diverse.
Say this to your boss and team members:
This McKinsey study proves that returns rise when you have people working at your company who represent the vast array of customers you're trying to reach.
2. Gender Diversity Could Grow The US Economy By 5%.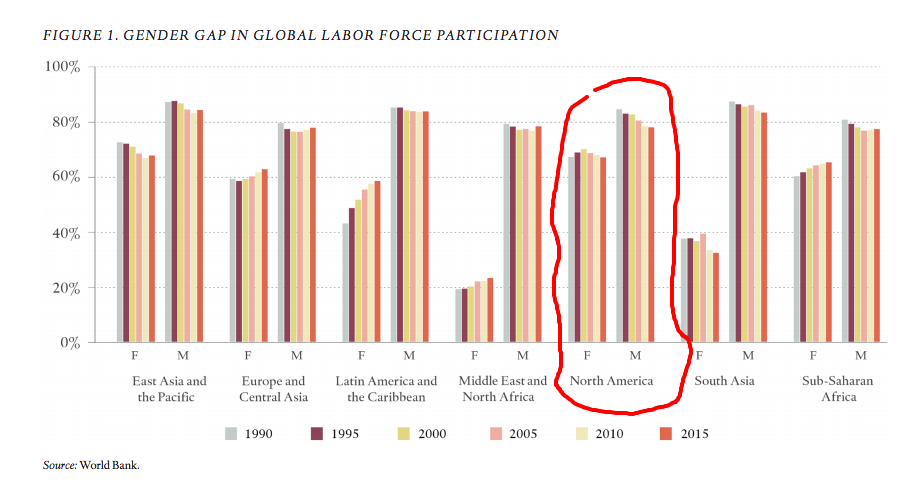 The IMF showed that closing the gender gap in labor force participation in the United States could boost GDP by an estimated 5 percent.
Say this to your boss or team members:
When women have higher paying jobs, they create multiplier effects for their communities because they reinvest more than men do (look at the studies) into the health, nutrition, and education of their children.
It's called "womenomics" and instituting it literally saved Japan from a recession when its workforce was aging out.
3. Harvard: When There Are More Women On A Team, Collective Intelligence Rises
"There's little correlation between a group's collective intelligence and the IQs of its individual members. But if a group includes more women, its collective intelligence rises."
Say this to your boss or team members:
Many studies show women score higher on social sensitivity tests. That means they share feedback and learn from customer cues, creating stronger products and financial returns.
4. Gender Diverse Teams Are Radically More Innovative Over A Two-Year Period
"In a study published in Innovation: Management, Policy & Practice, the authors analyzed levels of gender diversity in research and development teams from 4,277 companies in Spain. Using statistical models, they found that companies with more women were more likely to introduce radical new innovations into the market over a two-year period."
Say this to your boss or team members:
There's a reason why women, immigrants and people of color have propelled American innovation and started our most successful companies. They see windows of opportunity and products to modify that traditionally white all-male groups don't see.
5. Diverse Team Members Bring In More Diverse Team Members
Stacy Brown-Philpot, the CEO of TaskRabbit, spoke about the problem of not recruiting early for diversity at Google. When she joined Google they had about 1,000 employees. "It took me two and a half years to look around and realize there weren't a lot of people like me. So [my colleague] David Drummond and I…put together a group. It was really late. I think that's part of the challenge [at Google]." Brown-Philpot's story is backed up by a study that shows the cumulative effects of having the same people interact with each other over time.
Say this to your boss or team members:
Investing in diversity recruiting now will pay dividends. Diverse team members will help draw in more candidates from personal networks and we can speak truthfully that we cared about diversity - and all of its benefits - from day one.
How To Actually Diversify Your Workplace

As made clear by the Google example, if you've waited years to make diversity in your workplace a priority, then you have a challenge ahead of you. It gets harder to diversify teams if you wait too long. But don't fret, you can still turn it around.
Here are a few quick tips:
Ensure you have an environment diverse candidates want to join. Survey your workplace anonymously to ask what needs to be done to make it more inclusive.
Throw an event, and partner with a diversity-focused organization like PowerToFly to run the invite list, programming, and follow-up so people feel engaged and heard.
Set goals that are realistic and look at how you're getting there. Often the simple things matter most: are you responding to diversity candidates and are you making sure they are interviewed by panels that aren't all white and male?
For more tips, check out this piece I wrote for The New York Times that highlights simple ways to ultimately employ more women and diverse candidates
Related articles around the web...