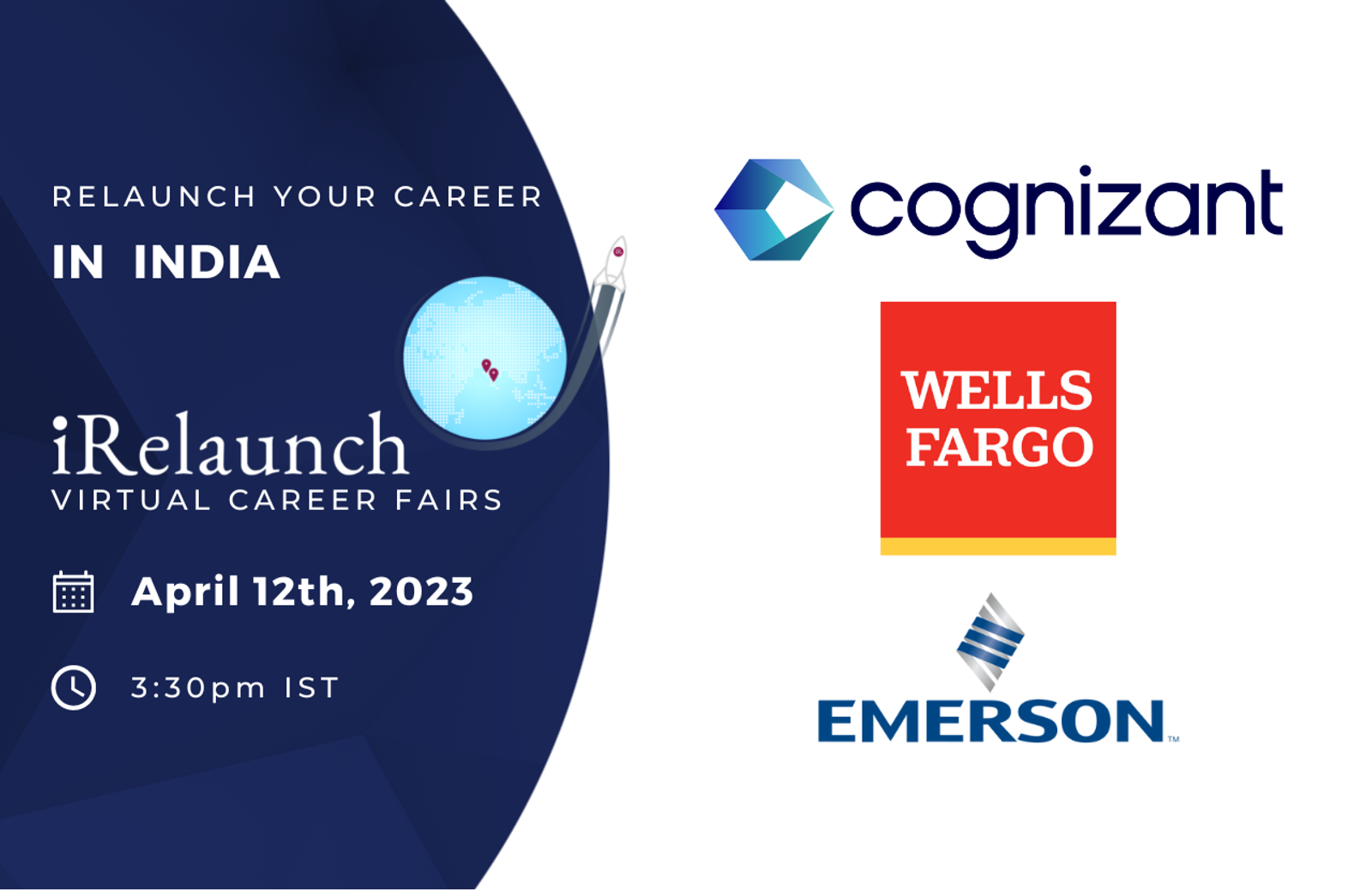 Join us for a FREE virtual panel and career fair in India with hiring employers from Cognizant, Emerson and Wells Fargo.
iRelaunch Managing Director Nivedita Naithani (based in Mumbai) will lead a discussion with our panel of employers looking to hire returning professionals in India for their career reentry programs. Hear their first hand reflections about their company culture, strong interest in the relauncher talent pool, and what they value most about relaunching professionals.
Following the panel, we invite you to join the career fair where you will be able to have live video conversations with recruiters from Cognizant, Emerson and Wells Fargo in their "virtual booths."
The entire event will take place on the virtual platform Brazen.

If you live in India, we hope you join us on April 12, 2023 at 3:30 PM IST
Pre-registration is required.