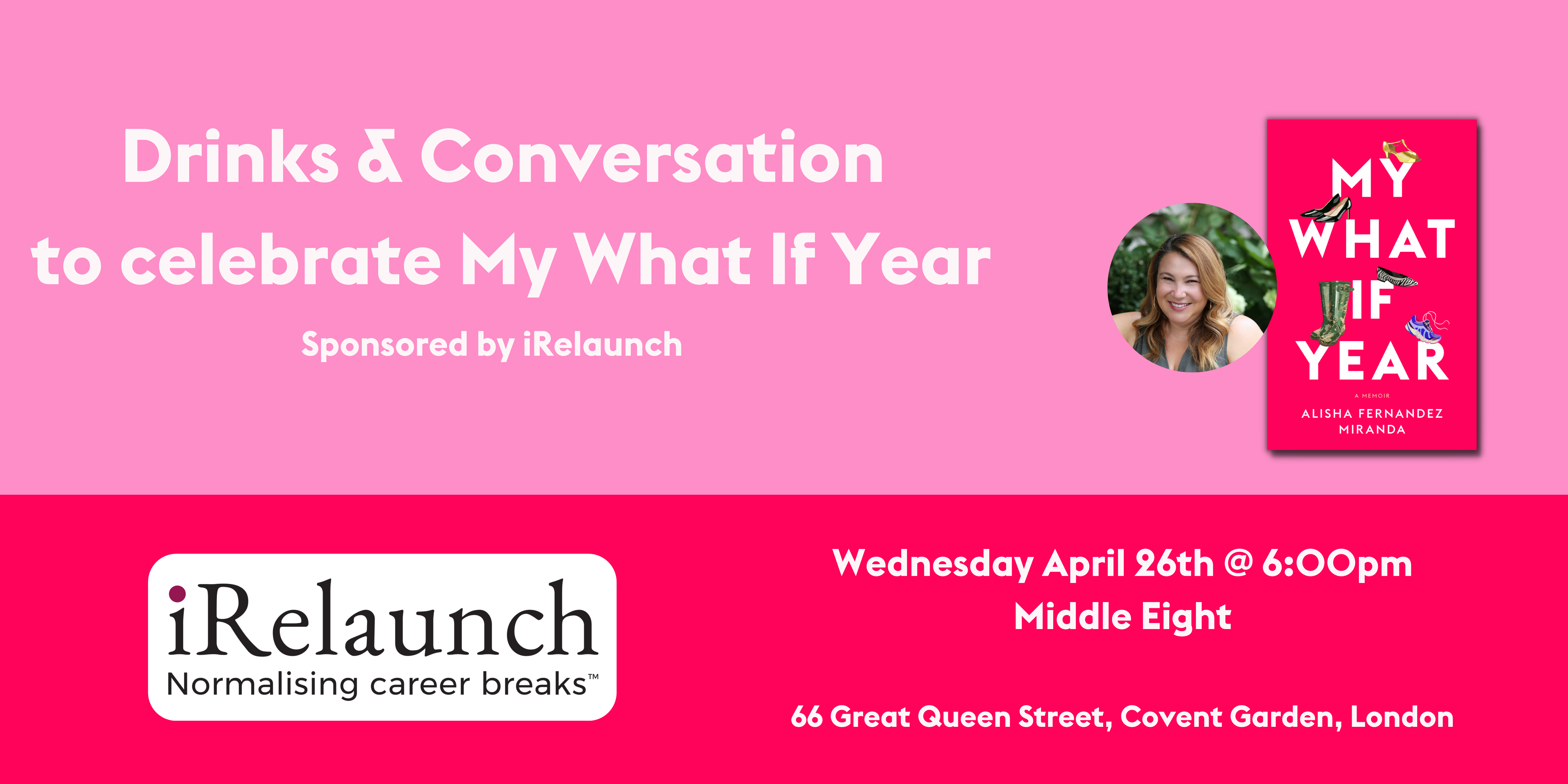 This event is being hosted by Middle Eight Hotel and generously sponsored by iRelaunch, the pioneering career re-entry consulting, training and events company focused on bringing professionals back to work after extended leave.
An exuberant, hilarious memoir about a woman who pauses her successful career for a year and explores the "What If" jobs of her dreams. Delightfully irreverent and hilarious from page one, My What If Year recounts the adventures of a successful Latina CEO and mother of twins, who takes a sabbatical from her job to explore all the careers that she's forever idealized. Alisha becomes an intern at a Broadway theater, a London art gallery, a gourmet restaurant, and a fitness studio (online Zumba!). Despite the impending Covid-19 pandemic, these internships provided an opportunity for Alisha to ponder the long-buried question, "Why didn't I do what I most wanted to do until now? What was stopping me?"
Ticket price includes event entry, a welcome drink and a signed paperback copy of My What If Year.