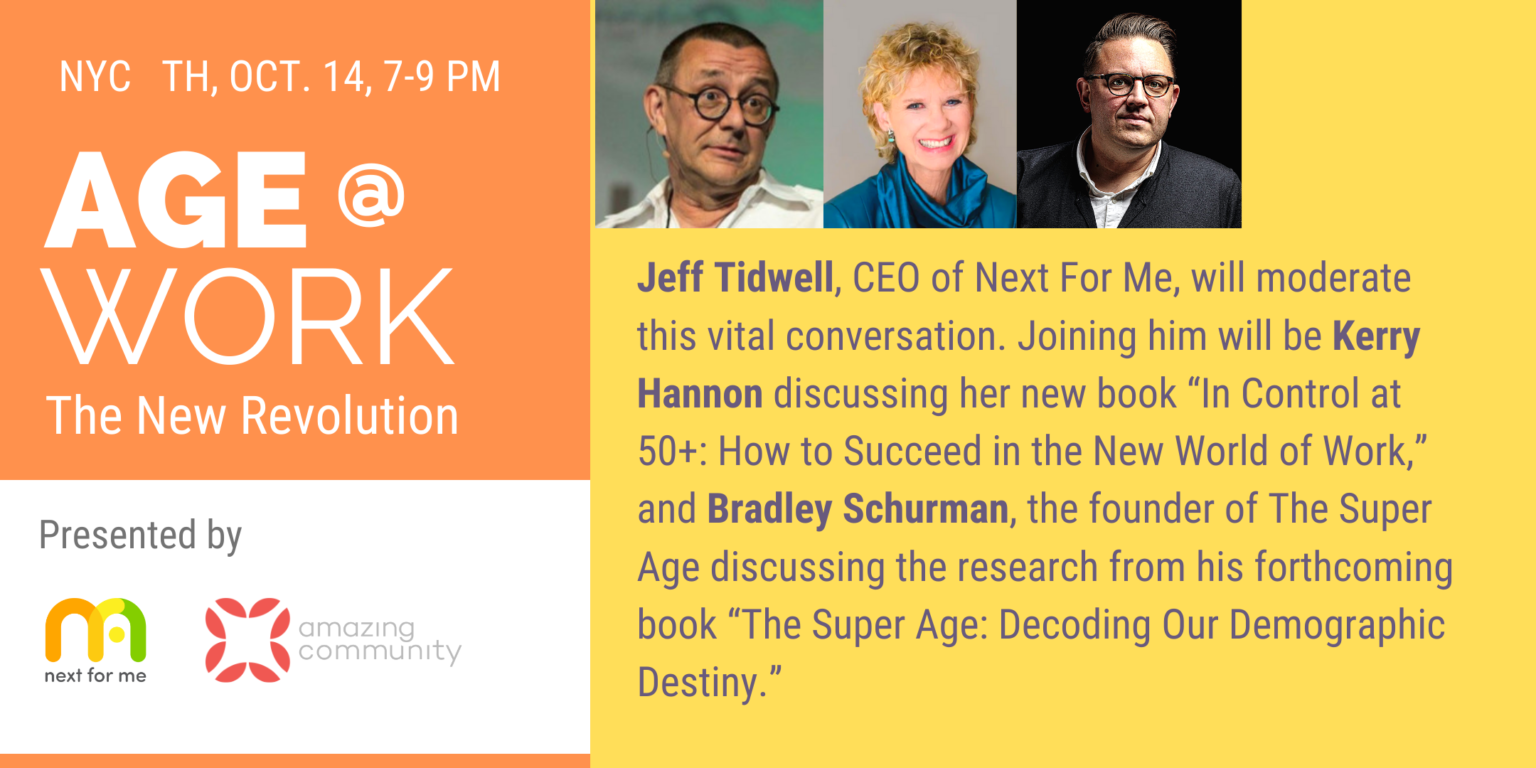 Spend an evening in a dialogue about the future of work for the rapidly growing 45+ population.
Jeff Tidwell, CEO of Next For Me, will moderate the conversation. Joining him will be Kerry Hannon discussing her new book "In Control at 50+: How to Succeed in the New World of Work" (McGraw Hill) and Bradley Schurman, the founder of The Super Age discussing the research from his forthcoming book "The Super Age: Decoding Our Demographic Destiny" (HarperCollins).
Attendees will have a presence with leaders in the Longevity Economy in an intimate setting and online, meant to cement relationships for driving change in the workplace and business.
The event is hosted by Next For Me, a media company reporting on the revolution of a generation reinventing work, and amazing community, a global non-profit expanding the work horizon for women over 45.
We are closely watching the in-person requirements relating to Covid. At the very least expect to prove vaccination and to wear a mask through the event.
If you support the mission of amazing community and Next For Me please consider purchasing a "Silver Supporter" ticket.
If you can't attend in-person we will broadcast video of the discussion on November 3. If that's your choice purchase the "Online" ticket option and you will be invited to that event.