iRelaunch Special Report: Career Reentry Trends iRelaunch Has Predicted Early and Accurately + Our Latest Prediction
A white paper by iRelaunch, Your Return to Work Experts®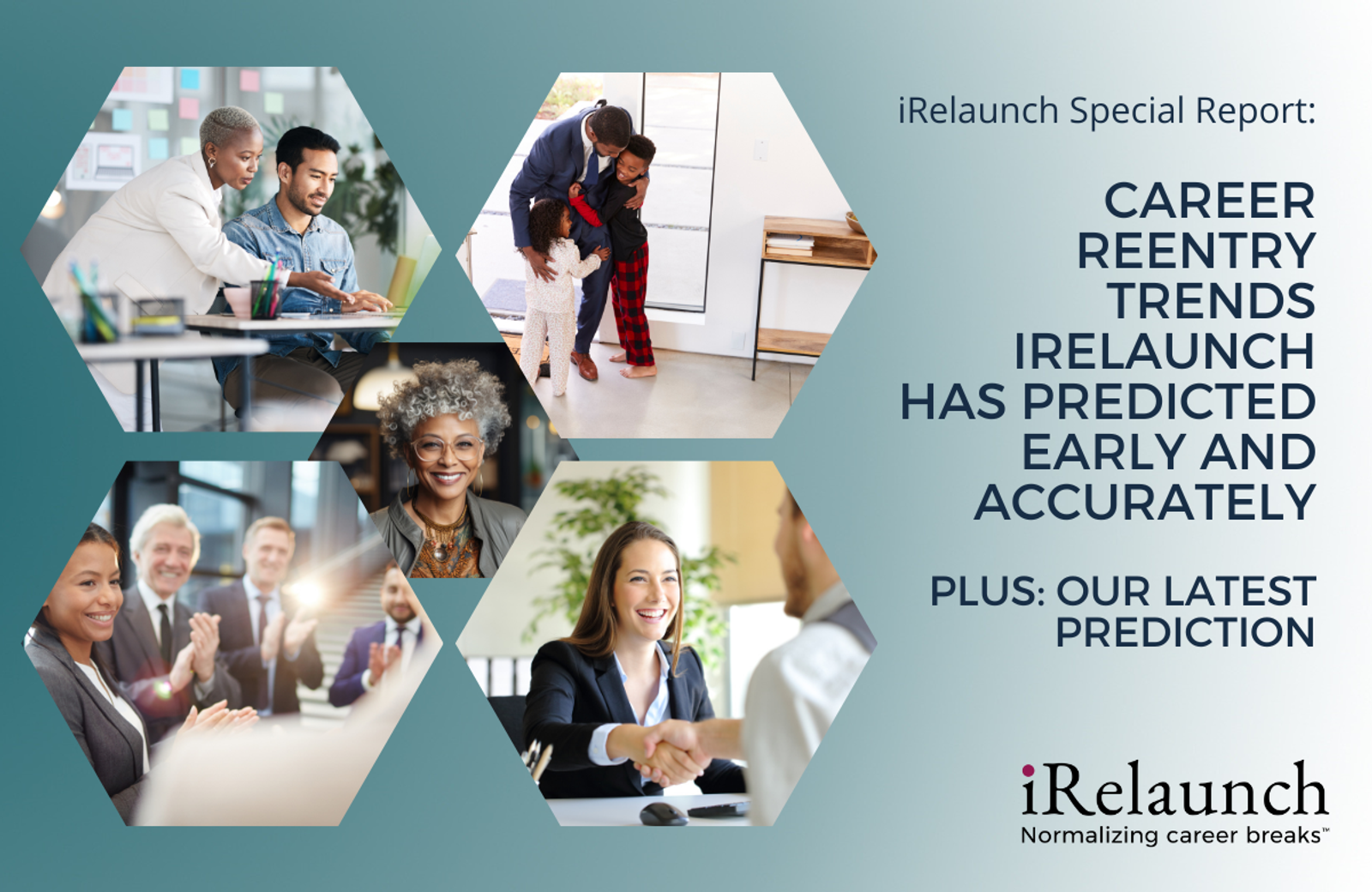 August 25, 2023
At iRelaunch we have an excellent and unparalleled track record of identifying career reentry programming trends early and accurately. Here are four trends iRelaunch has predicted + we reveal our latest prediction at the end.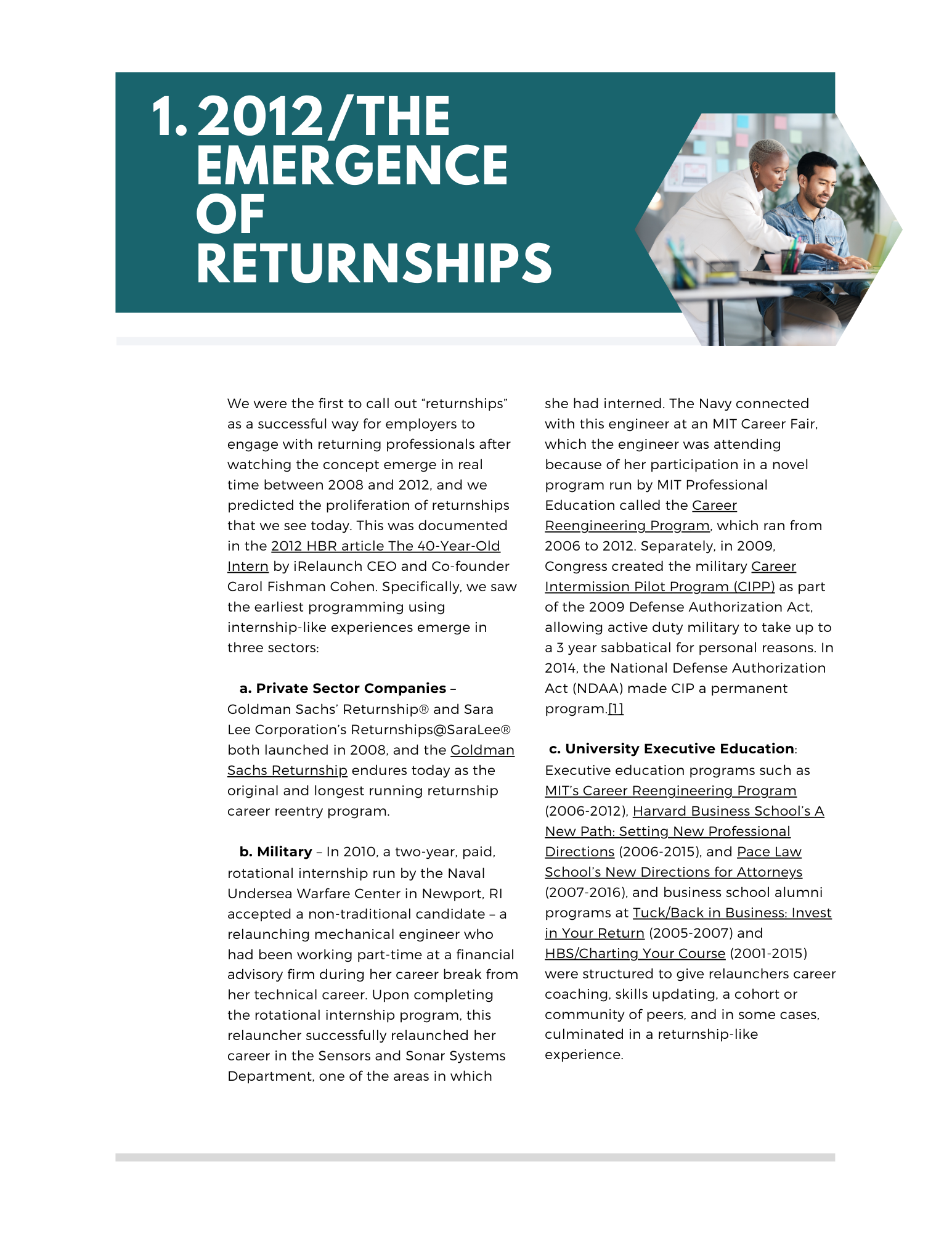 Sign up to unlock this entire iRelaunch Special Report on Career Reentry below...
Unlock the full report ...
And gain access to the career reentry trends iRelaunch has predicted early and accurately, plus our latest prediction.