Very sad news about one of the most devoted, gracious, generous relaunchers in our community. Cheryl McGee Wallace has died unexpectedly.

Cheryl was a special advisor to iRelaunch, a guest host and a guest herself on our iRelaunch podcast, a blogger for our website and a speaker at our conferences. She spoke frankly to our audiences about the grief she experienced while taking a career break due to infertility, and how she subsequently went about resuming her career.

Cheryl was the definition of "paying it forward," never hesitating to share advice with relaunchers who reached out. Relaunchers and employers benefited from her wisdom on a wide range of topics, and her first hand experience relaunching twice in different ways.

Highly educated and multilingual, Cheryl was a lawyer specializing in international finance regulatory compliance. Her second relaunch at PwC ultimately brought her to live and work in London, realizing a lifelong dream. I remember having the best conversation with her when meeting up with her there on a work trip. That's how it was with Cheryl - fun, interesting, meaningful times together.

Cheryl and her husband Ed were deeply devoted to each other and had a beautiful relationship. Ed, sending you strength and support as you grieve. Cheryl, I miss you so much. Thank you for giving your all and enriching our community many times over.

Carol Fishman Cohen

February 2023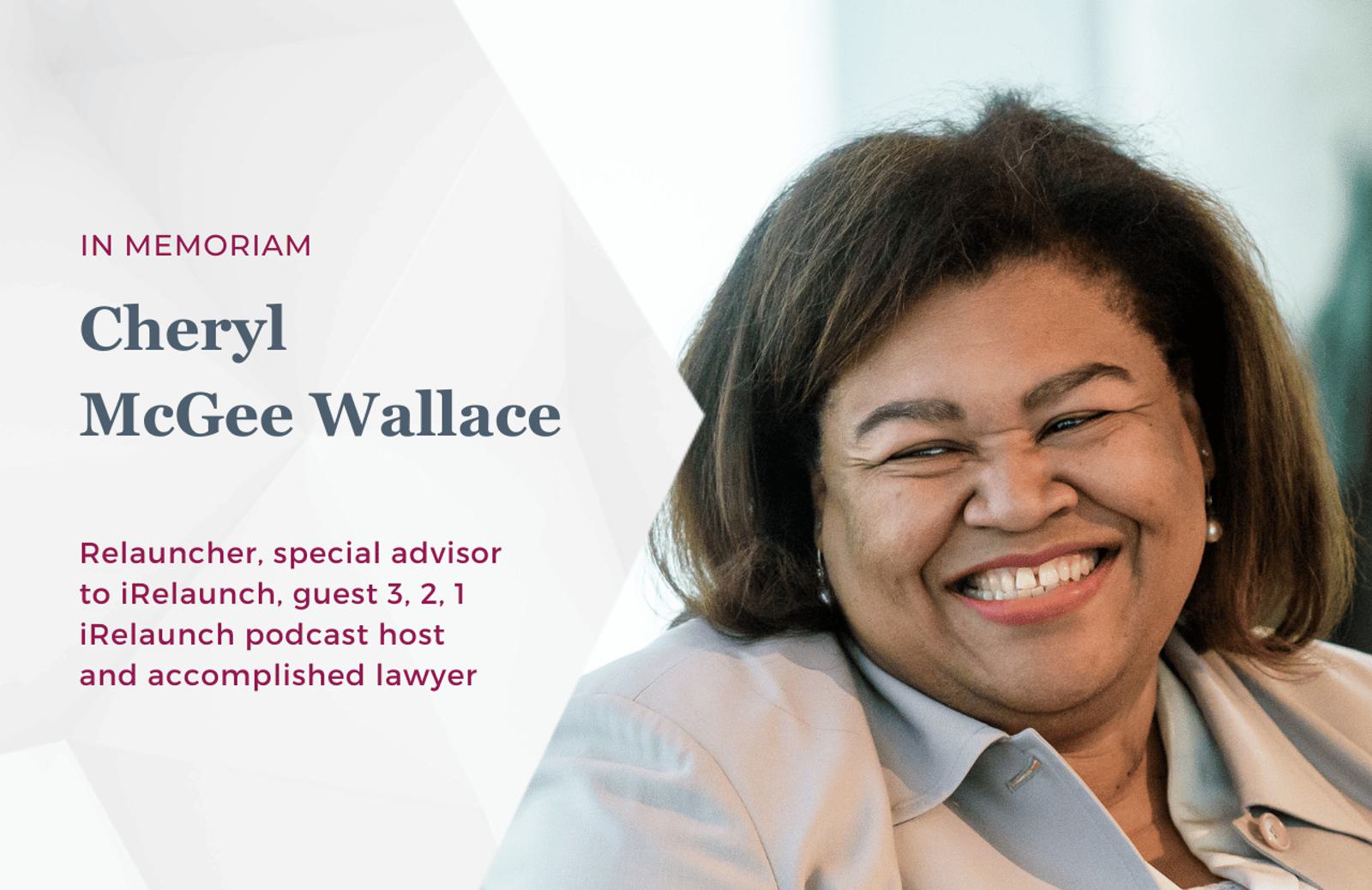 About Cheryl
Special Advisor to iRelaunch
Cheryl McGee Wallace was a lawyer specializing in cross-border financial services regulation. Most recently, she served as an adjunct lecturer at the University of Florida Center for European Studies where she taught an upper-level seminar "EU Integration in Practice: Financial Regulation." She returned to the US after spending several years in London as a senior management consultant with PwC UK, where she advised global financial institutions and authored thought leadership on EU, UK and US regulations.

In addition to her law degree, Cheryl also held a master's degree from Johns Hopkins SAIS in international economics with an emphasis on European integration. A relauncher herself, Cheryl credited networking with alumni and industry professionals as key to her relaunch story, which included her participation in the Goldman Sachs Returnship® Program.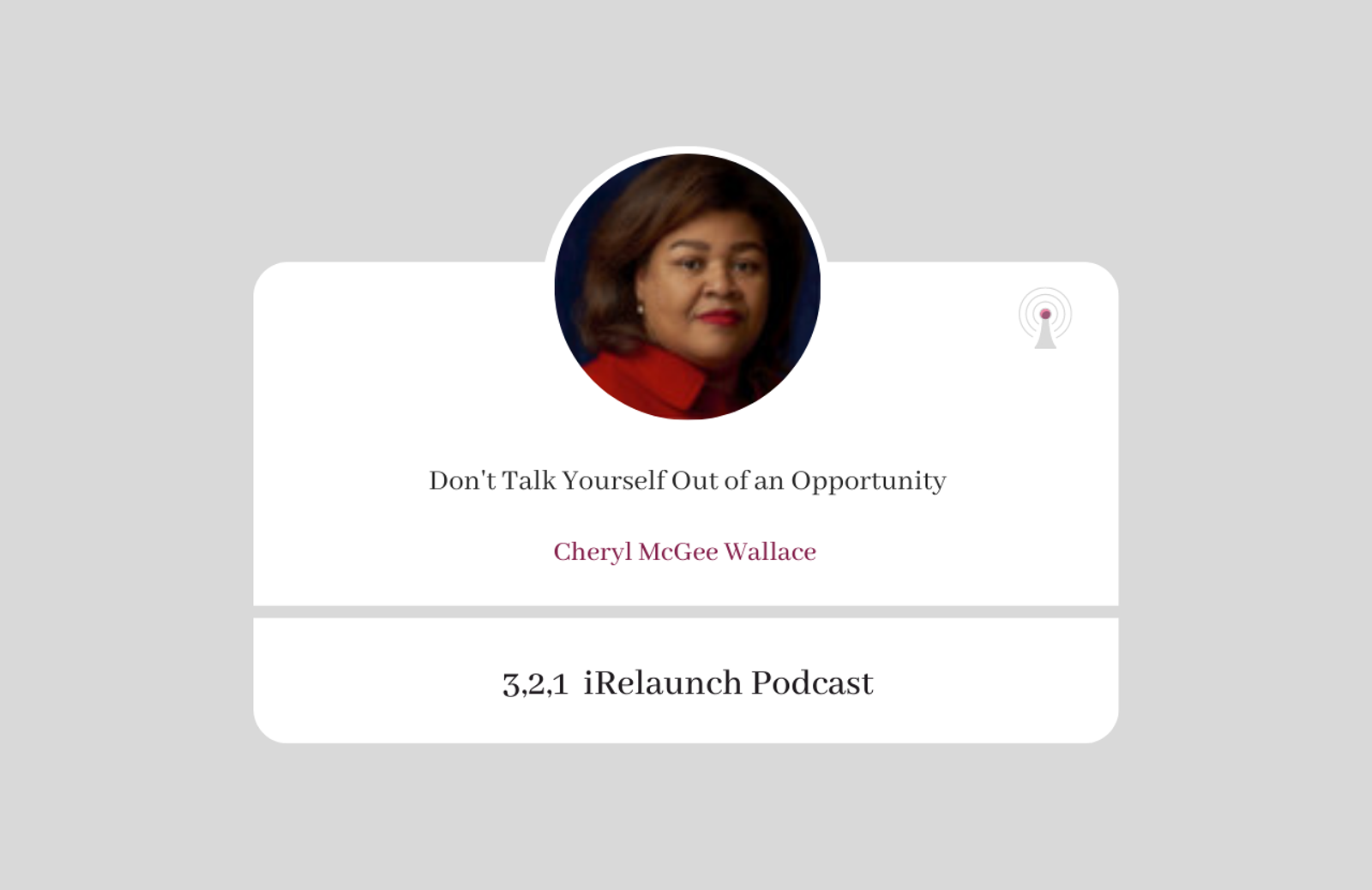 3, 2, 1 iRelaunch Podcast
With Cheryl McGee Wallace
Cheryl was our guest for one of our very first 3, 2, 1 iRelaunch podcast epsodes in 2017. Our 9th episode with her was so popular that we reran it again for our 204th episode in 2021.
Listen to Cheryl's episode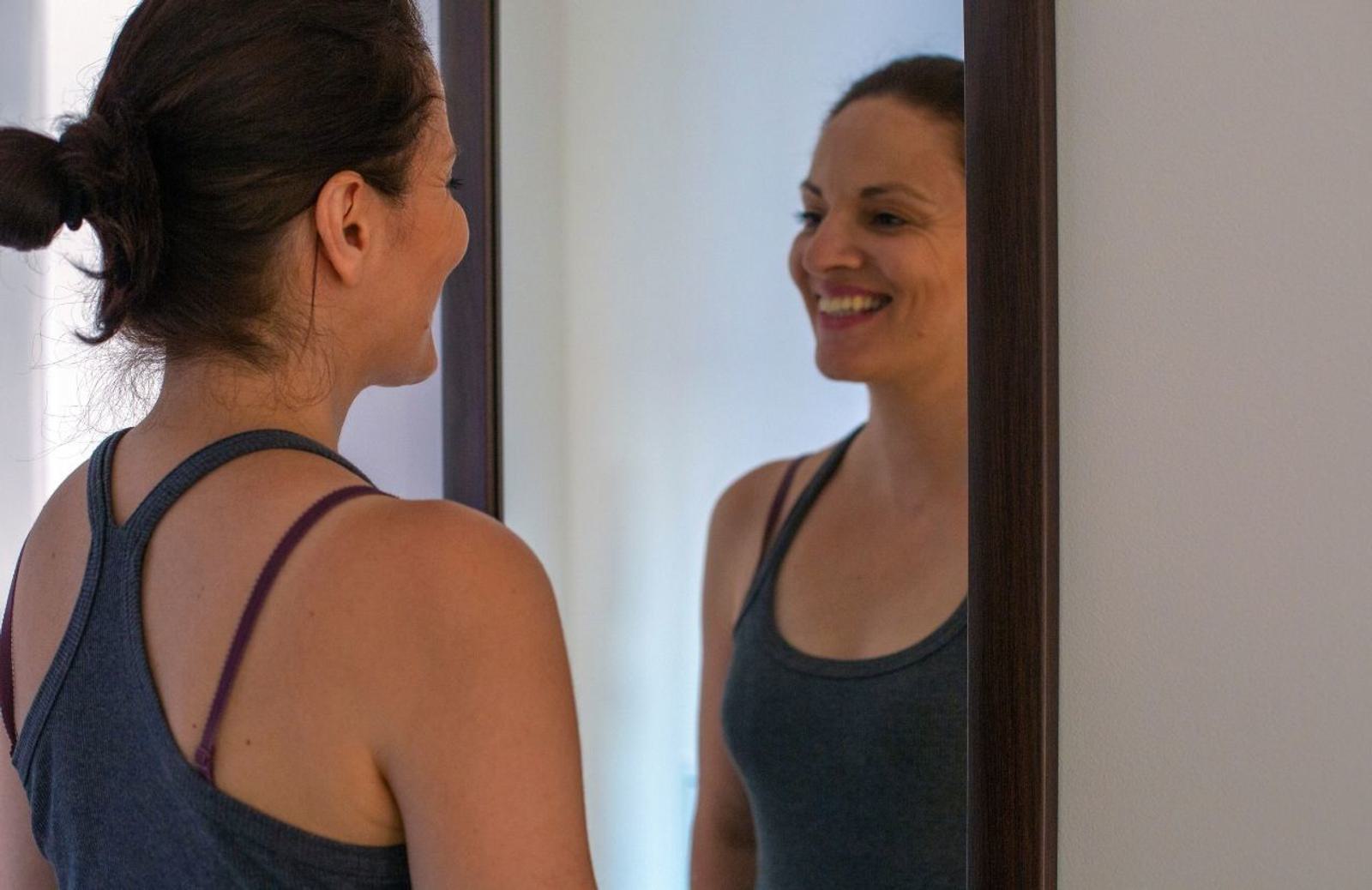 Don't Talk Yourself Out of an Opportunity on the iRelaunch Blog
By Cheryl McGee Wallace
Cheryl recapped some of her advice from the "Don't Talk Yourself Out of an Opportunity" podcast episode in a blog post by the same name.
Read Cheryl's blog
I met a woman along the way. It was very much at the depth of the financial crisis and I was particularly discouraged and she said to me, 'Someone out there needs your skills, it's your responsibility to find them.' And I found that very, very encouraging because it helped me focus on the fact that there is a place for that. There was a place for me at that time, that I had skills that were very much sought after. And that was just a low moment. And even now it's kind of hard to remember what that was like. But when I meet people who are in that place, I feel like it's my responsibility to encourage them to move on. It may take a long time. It may take a really long time, but there's a way to enjoy the process and learn from that process so that you're even better prepared when the opportunity comes.

Cheryl McGee Wallace
2019 Chicago Return to Work Conference
Cheryl McGee Wallace on Interviewing Strategies
In this brief 30 second video clip, listen in as Cheryl addresses the audience at our 2019 Return to Work Conference in Chicago. Cheryl recounts the frustration she experienced when, after reviewing her resume, the interviewer would direct her to a different conversation than the one she wanted to be having and provides some great advice to relaunchers on how to counteract this.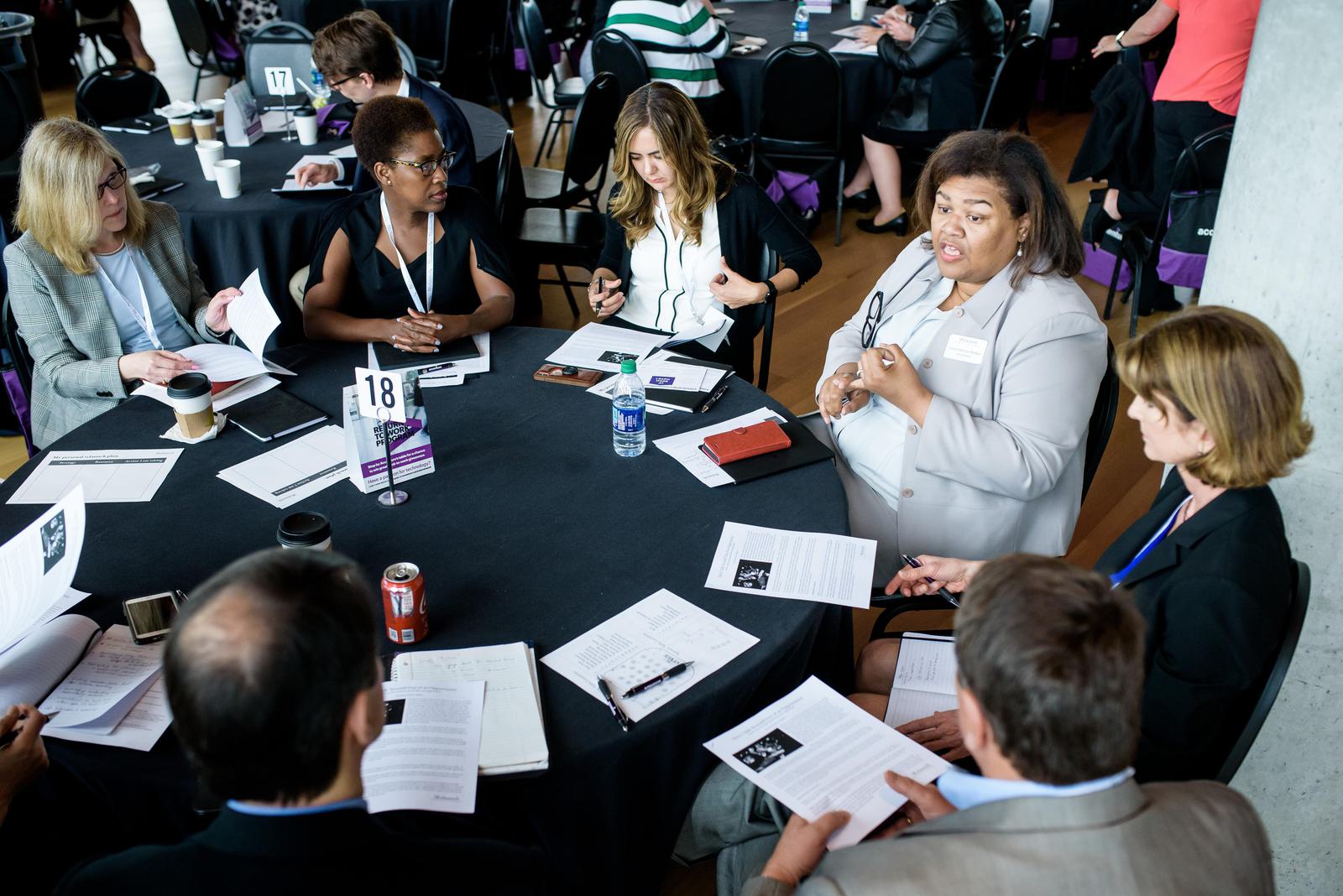 Honoring Cheryl's Memory
In lieu of flowers, Cheryl's family requests any donations in her memory be made to Howard University College of Arts and Sciences.